HPG: Turkish jets shelled civilian settlements
The Turkish army deliberately hit civilian settlements close to guerrilla zones in northern Iraq and caused material damage.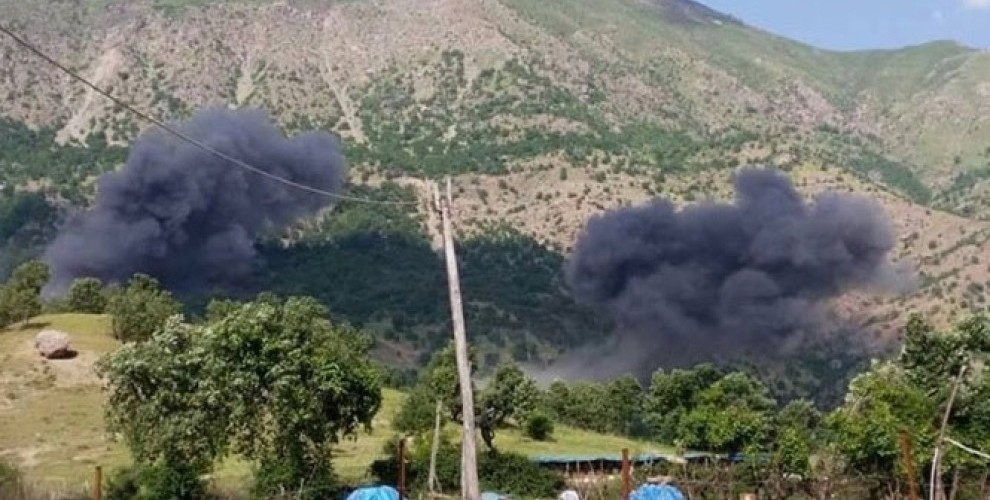 People's Defense Forces Press Office (HPG-BIM) released a statement providing information about continued attacks of the Turkish army against southern Kurdistan and guerrilla actions against the Turkish forces in northern Kurdistan.
According to the statement, the Turkish army, ignoring the safety of civilians, carried out a bombardment with katyusha and howitzer fire in the countryside of Duhok at between 4-5pm on November 9th. The attack targeted the Balında Valley, Chemcho and Sida areas near Sheladize town.
HPG-BIM stated that the bombardment was carried out in a systematic and deliberate manner, in coordination with Unmanned Aerial Vehicles, and targeted civilian settlements and picnic areas of local people. HPG-BIM said the bombardment caused material damage on the living areas, vineyards and orchards of local people.
On the other hand, the statement said, guerrillas targeted the Turkish soldiers stationed on Bayrak Hill in Şemdinli district of Hakkari at 08:30 on November 9th. Two positions of the Turkish forces on the hill were destroyed and 4 soldiers were killed here.
On November 9th, Turkish warplanes carried out further strikes against Avashin region in guerrilla-held Medya Defense Zones. The attacks targeted Hill Sor hamlet at 11:20, Werxelê area at 18.10, and Mamresho and Martyr Diren Hill at 19:00.
The same day, Turkish fighter jets bombed the surroundings of Chamrobotki village in Chemanke town of Duhok.