HPG/YJA Star guerrillas strike Turkish soldiers in Avaşin
HPG/YJA Star guerrillas carried out actions with heavy weapons against invading Turkish forces in Avasin.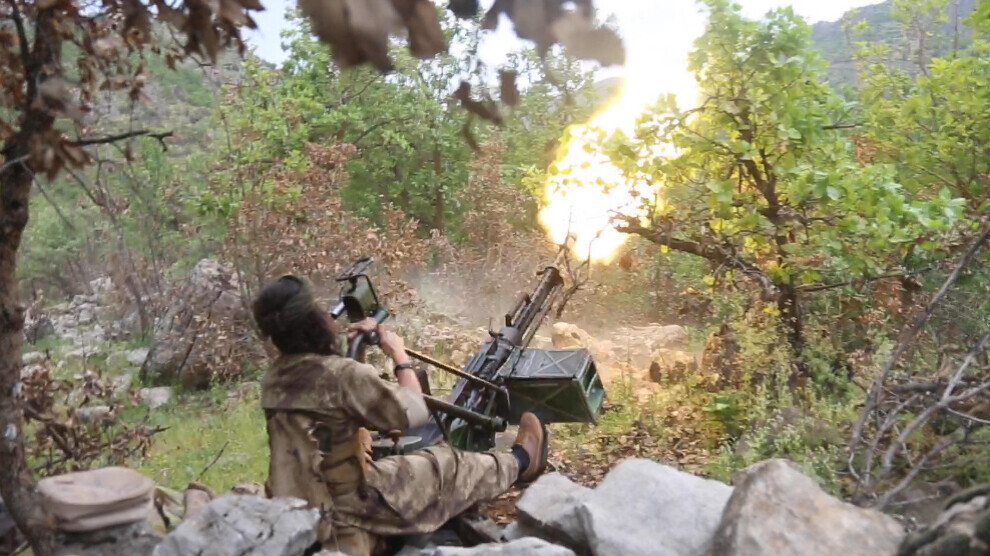 HPG Press Centre released a written statement about the latest actions by guerrillas and attacks by the Turkish army in the guerrilla-held Medya Defense Zones in southern Kurdistan (northern Iraq).
The statement includes the following:
As part of the Bazên Zagrosê Revolutionary Campaign:
The Turkish forces in the Werxelê area in Avaşîn region were struck by our forces with heavy weapons on August 27, and those in Tabura Ereba area on August 30. The targets were successfully hit in both actions.
In the Werxelê Resistance Area in Avaşin region:
On 30 August, between 10:00 and 22:00, the Werxelê Resistance Area was bombed twice with explosives and seven times with poisonous gases. The Turkish army has been using poisonous gases in the Resistance Area since 09:00 on August 31.
Turkish drone and reconnaissance aircraft mobility continues intensely over the Resistance Areas.
On August 30, between 01:00 and 01:30 and on August 31, between 09:00 and 09:30, the Çemço area of ​​the Zap region was bombed with howitzers fired from the Turkish military posts on the border line.
On August 30, from 13:00 until night hours, the vicinity of Êdinê, Bênavê, Kêste, Hirore villages of the Kanî Masî sub-district of the Amadiya district, as well as the Girê Şehîd Çiya and Kela Qûmriyê areas were bombed with howitzers fired from the Turkish outposts on the border line. The fires that broke out after Turkish bombardments continue to rage."