HSM congratulates guerrillas fighting the Turkish army in Zap, Avaşîn
In a congratulatory address to the guerrillas who carried out successful actions against the Turkish army, HPG said, "We pay tribute to our comrades who keep fighting with great sacrifice and courage in the areas of Zap and Avaşîn and wish them success."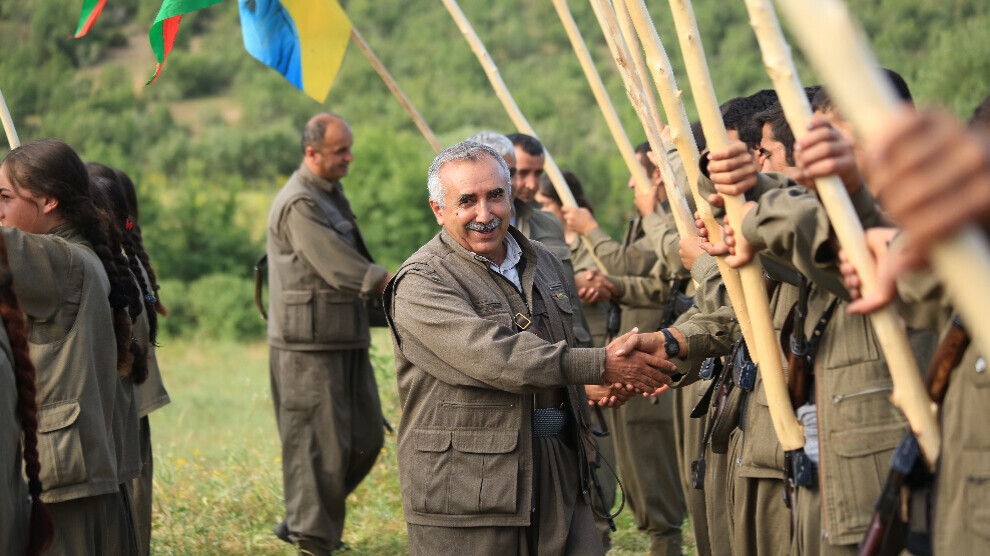 The People's Defense Centre (HPG) Headquarters Command sent a congratulatory address to Medya Defense Zones Command for its successful actions against the occupying Turkish army in guerrilla areas in southern Kurdistan (northern Iraq).
The HSM address to the guerrillas includes the following:
"In the Apoist and self-less spirit, our guerrilla forces in the Medya Defense Zones are inflicting ever-heavier blows on the fascist and genocidal Turkish army in response to their invasion operation in the Zap and Avaşîn areas. The successful actions of our heroic guerrillas and professional mobile teams who inflict heavy blows on the enemy forces with creative tactics in the battle tunnels and stop their advance cause serious debacle within the fascist Turkish army. Despite the use of all its advanced war techniques in its possession and chemical weapons, the invading Turkish army remains helpless against our professional guerrilla forces. The outstanding performance of our guerrilla forces in the Zap and Avaşîn areas turns these areas into a quagmire for the enemy forces.
The shooting down of a Turkish Sikorsky helicopter by our professional guerrilla forces on the Şehîd Şahin hill in the Zap province on the night of May 11 has once again proved the efficiency of the Apoist strike style. We congratulate our fighters and commanders who have been fighting the enemy in a self-sacrificing manner as part of the Bazên Zagrosê Revolutionary Campaign, striking a blow to the enemy almost each day, and those who carried out this action and all other successful actions with an outstanding performance.
We express our belief that you will achieve greater successes with the actions you will carry out against the fascist Turkish army based on various guerrilla tactics and the audacious offensive spirit of our heroic martyrs. We pay tribute to our comrades who keep fighting with great sacrifice and courage in the areas of Zap and Avaşîn and wish them outstanding success."