Human bones discovered in central Van
Over the years, many human bones have been found in Turkey's southeast region. During the notorious 1990s, state officials killed and buried many Kurdish citizens in mass graves.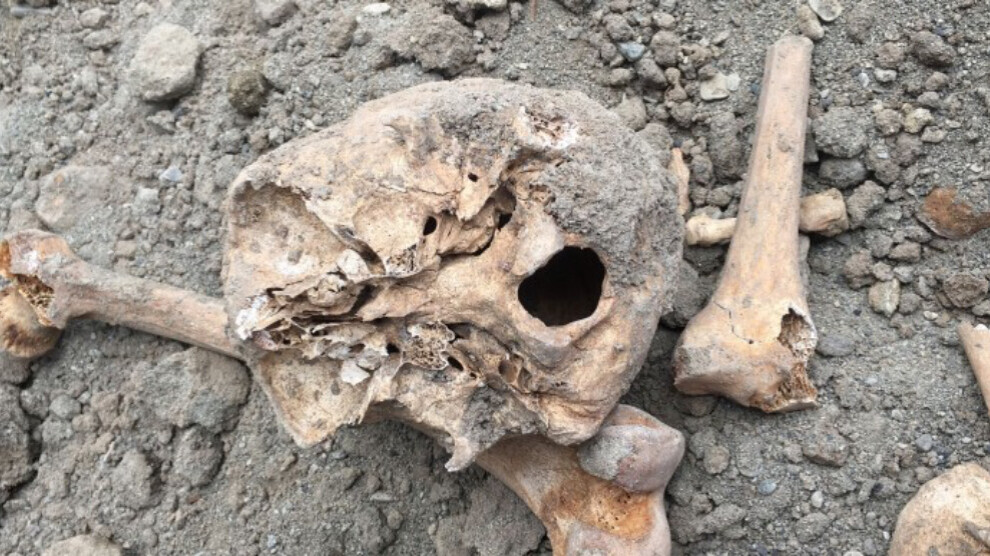 Human bones have been discovered during a construction excavation in the garden of the Hüsrev Paşa Primary School on Cumhuriyet Street. The police took strict security measures in the surrounding area and did not allow anybody to approach it.
In the past, there was no cemetery in the area where the bones have been found.

The incident became public when a citizen reported it to the Human Rights Association (IHD) Van Branch on March 30.
IHD administrators and the Van Bar Association conducted investigations in the area and applied to the prosecutor's office.
Van Bar Association's Head Sinan Özaraz said: "The prosecutor came to the scene and ordered the police to take security measures after a quick inspection. The prosecutor's office stopped the construction and will start an investigation today. The human bones discovered in the area will be collected for an investigation."
It is reported that 2 skulls and many bones have been found in the excavation area so far. The human bones buried at a depth of 2 meters have been found side-by-side.
The school in question was built about 50 years ago. There is no reliable information about what this place was used for before.