Hunger strike in Hewler on day 15
Hunger strikes against the isolation of Abdullah Öcalan continue spreading.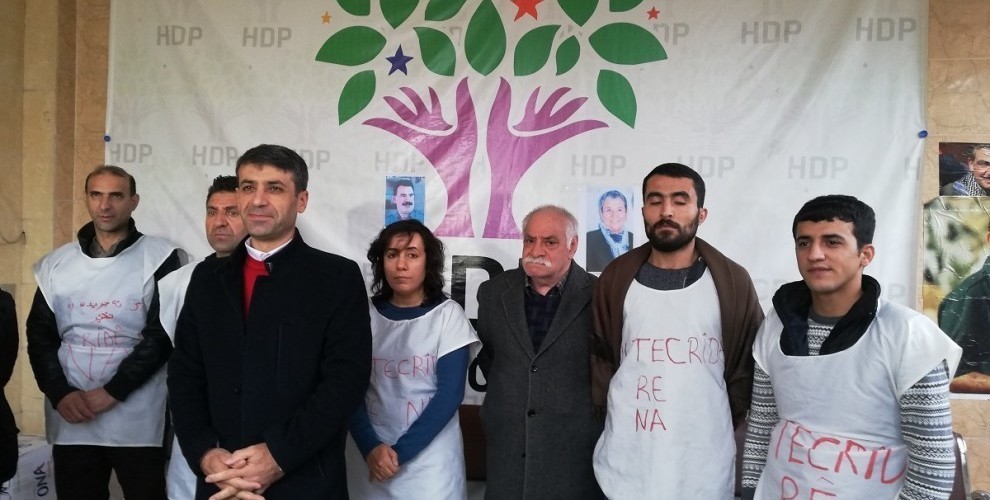 DTK (Democratic Society Congress) Co-chair and HDP (Peoples' Democratic Party) MP for Hakkari, Leyla Güven, is on the 28th day of her hunger strike against the aggravated isolation imposed on Kurdish People's Leader Abdullah Öcalan. Solidarity with Güven is growing under the motto "Leyla Güven's demand is our demand".
The hunger strike launched in Hewler (Erbil) under the lead of the HDP South Kurdistan Representation Office has reached its 15th day. On Wednesday, an eight group has taken over the hunger strike which is being supported by a number of organisations and party representatives from South Kurdistan.
HDP Co-representative for Kurdistan Region, Abid İke, stressed that their action will continue with determination until the isolation of Öcalan is ended and jailed HDP deputies are released.
İke invited the political parties in South Kurdistan to not remain limited with solidarity visits and to join the hunger strike.
Stressing the importance of unity for the Kurdish people, İke added; "Today, Kurds in Bakur (North Kurdistan) are faced with animosity and the same thing will be done to Bashur (South Kurdistan) and other parts of Kurdistan as well tomorrow."