Iranian bombardment starts fire on Mount Shaho
Iranian Pasdaran forces carried out a bombardment and started a fire on Mount Shaho.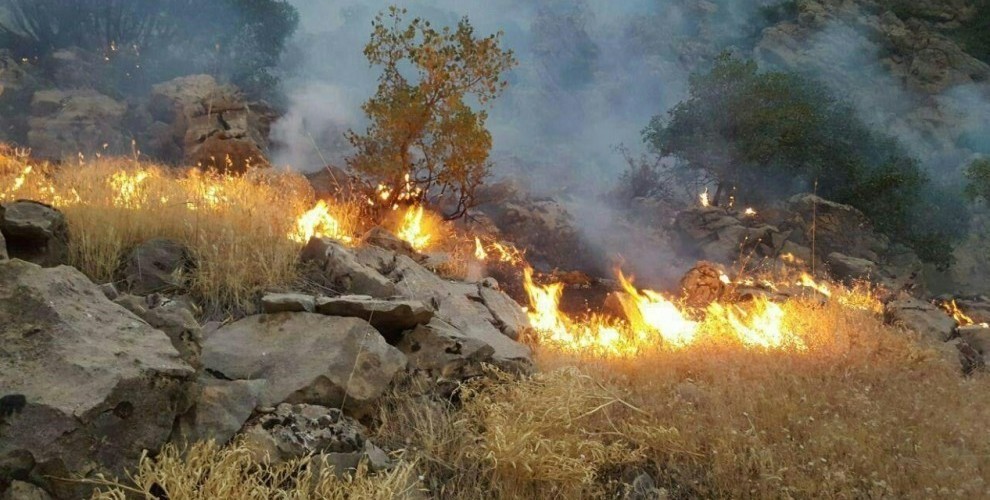 According to Roj News agency citing local sources, Iranian Pasdaran (Revolutionary Guards) force bombed Mount Shaho amid an increased activity of unmanned aerial vehicles and helicopters.
Artillery attacks started a fire on the mountain and local people attempted to intervene but faced obstructions.
Iranian Pasdaran forces have recently launched an operation on Kele, Tene and Kosalen regions of Hawraman.