Iraqi army enters Shengal with tanks
Despite the efforts of the Shengal Democratic Autonomous Assembly for a solution through dialogue, the crisis caused by the Iraqi army in the Yazidi town of Shengal (Sinjar) continues to deepen.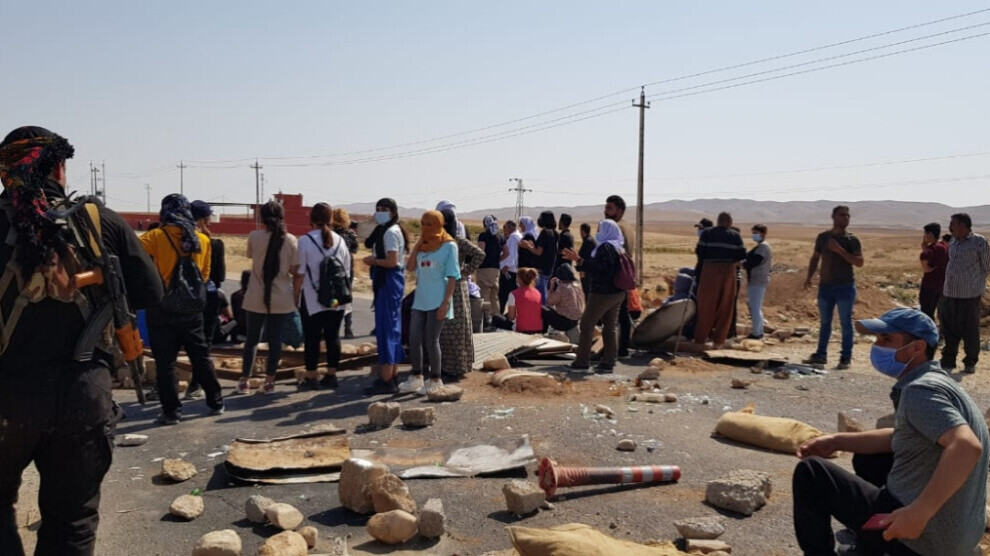 A tense atmosphere continues to prevail in the main Yazidi settlement area of Shengal in southern Kurdistan (northern Iraq). Parallel to the Turkish army's invasion of the guerrilla areas in southern Kurdistan, tensions and clashes provoked by the Iraqi army have been occurring in Şengal since the beginning of last week. An attack on the self-governing security forces in the region killed a female fighter from the Women's Resistance Units (YJŞ), founded in response to the ISIS genocide in 2014. Other people were injured.
With a large number of soldiers, armored vehicles and tanks, the Iraqi army entered Shengal on Monday.
The Iraqi troops reported to be coming from Mosul continue their mobility in the town.