Iraqi Parliamentarian: Actions taken against Maxmur Camp violate human rights
Iraqi Parliamentarian Grant Qeys condemned the Iraqi army's attempt to besiege the Maxmur Refugee Camp and said that blocking humanitarian aid was a violation of human rights.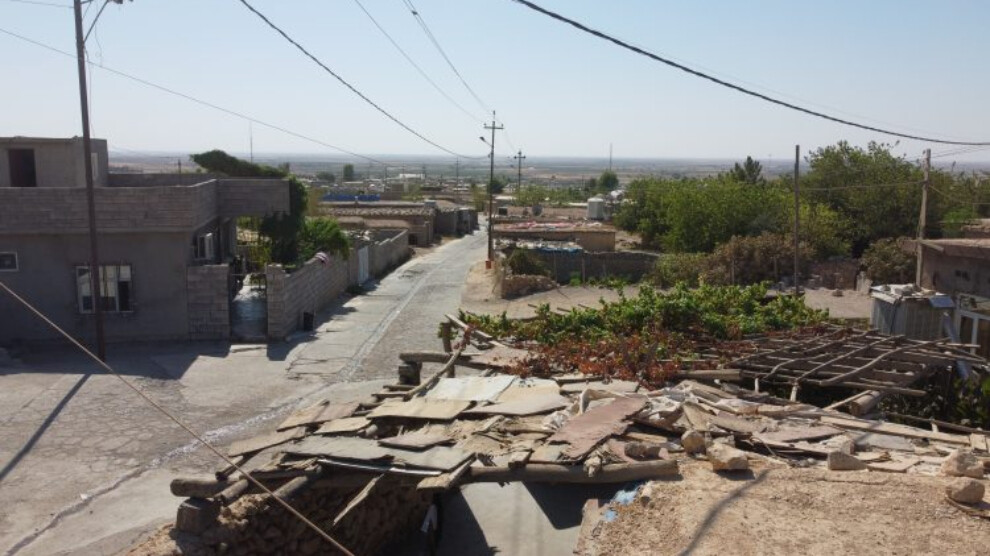 The Iraqi army has been besieging Maxmur Camp since May 20, surrounding the self-governing camp with barbed wire and trenches and installing surveillance towers. The residents are putting up determined resistance around the clock and respond immediately to any attempt to advance the militarisation of the camp. When the Iraqi military digs trenches with shovel excavators, the people oppose them in an organised way and fill the trenches back in.
The resistance of the camp residents continues on its 12th day.
Iraqi parliamentarian Grant Qeys, who is also a human rights activist, spoke to Rojnews about the Iraqi army's attempts to besiege the Maxmur Camp.
Qeys said: "Preventing humanitarian aid access to the camp is a violation of human rights. Because, in general, the situation of refugees in the country is serious and dangerous".
Qeys stated that the Maxmur people were facing a plan deemed as dangerous by human rights reports. She said: "The people of the camp are exposed to the cruelty and injustice of the invading Turkish state with the help of some parties against the camp and the KDP."
Maxmur Camp is home to about 12,000 people with official UN refugee status. These are people who were displaced from their villages in Turkish territory thirty years ago and their descendants. Members of almost every family have died in the Kurdish liberation struggle, and many are still fighting with the guerrillas in the mountains for a dignified and free life with their own identity.
The camp, which is officially under the protection of the UNHCR, is described by Turkey as a "hotbed of terror" and has been continuously attacked by drones for years. The Barzani family, which collaborates with the Turkish state, imposed an embargo on the camp in 2019. Only a few years earlier, KDP chairman Massoud Barzani had visited Maxmur to thank the residents and the PKK for their successful efforts in defending Kurdistan against ISIS.