ISIS attack on villages of Kirkuk repelled by people
One civilian was killed and 9 others wounded as a result of ISIS aggression in Kirkuk.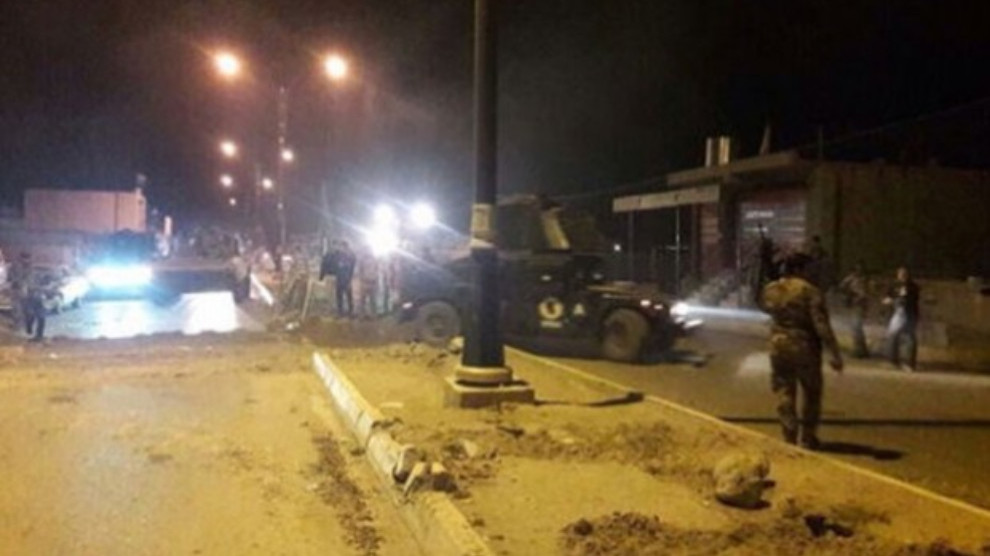 Signs that ISIS gangs, having been militarily defeated and having lost their hold in Northern and Eastern Syria, are attempting to reorganize in Iraq are increasing.
Mobilized around Kirkuk for a while now, ISIS gangs yesterday attacked the Avahiya Mansur, Awahiya Dara and Heftexar villages in the region of Heftexar in Kirkuk's Dakuk district.
Armed clashes erupted after villagers retaliated the attack. Some volunteers from Kirkuk youth joined the fighting alongside the villagers. The clash continued for three hours till 1am at night.
A villager by the name of Herdi Saman Mıhemmed lost his life while 9 others, Huseyin Hisam Mahmut, Şivan Qadir Mahmut, Ehmed Nuri İbrahim, Mihemmed Cebbar Eli, Faruk Ziyad Faruk, Mensur Mihemmed Emin, Hewkar Osman Şukur, Sabah Nuri and Adil Heyaz Mihemmed, were wounded as a result of the fighting.
Those wounded have been taken under treatment in Kirkuk and one of them is reported to be in critical condition.
The villages that have been targeted by ISIS on Wednesday are under the protection of the Iraqi army. Still, there was no single Iraqi army unit in the villages when they came under ISIS attack. Iraqi troops arrived the villages after people resisted and forced ISIS gangs to flee.
When Iraqi soldiers attempted to prevent the people from retrieving the dead and wounded, villagers protested them, saying; "You did not do your duty to protect us. We did what you had to do. You come only after the gangs have fled, and you try to prevent us from getting our dead and injured."
Defying the military forces, people rushed to the clashes area and retrieved the one dead and nine injured villagers.
RELATED NEWS: