Italian delegation meets KCK in Qandil
An Italian delegation composed by members of the association 'Verso il Kurdistan', trade unions, journalists and doctors have recently been to South Kurdistan.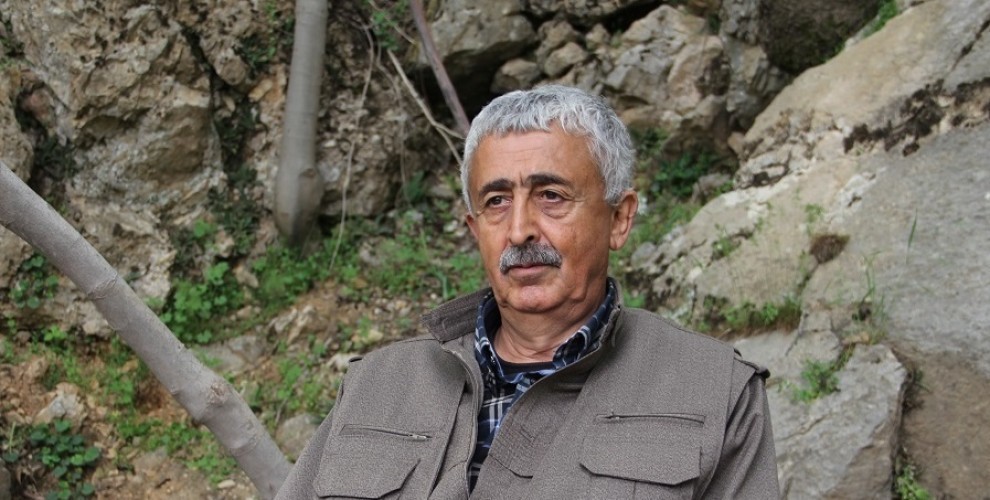 After visiting Maxmur camp, the delegation had the opportunity to meet KCK (Kurdistan Communities Union) executive council members Riza Altun and Fatma Adir in Qandil.
Altun told the delegation that "the crisis in the Middle East is in a way a mirror of the crisis in the world. Here - he said - the Third World War is best exemplified and the conflict to redefine the role of the great powers is most evident. The system born out of the First World War is not valid anymore, the role of different players, such as Iran, Arab countries, Israel, Turkey, have grown and they are reclaiming a different space".
Altun underlined how clearly the "US want to maintain their domination to secure possession of the oil in the area. But Russia too wants to play a prominent role in this area. In fact, Russia and Europe could have made an alliance with the peoples of these areas - said Altun - yet, they prefer interests alliances with the strong state powers".
It is as a result of this policy that Russia "allowed Turkey to occupied Kurdish territories in Syria - said Altun - but this will end up complicating things even further on the long run. We are against this logic - added the KCK executive - and are fighting instead for a project based on a people-centred democracy".
Fatma Adir confirmed that "this is not an easy project to implement, but we can see that where it has been implemented it enjoys the support of the people".
As to how the situation could actually evolve in the near future, Altun said: "It is difficult to say. At present the most delicate situation is that of Idlib which coupled with that of Afrin makes it hard to foresee how things will evolve. Russia allowed Turkey to invade Afrin, yet Syrian president Assad, and Iran, are not too happy with this presence. On the other hand Turkey had planned to move its mercenary allies from Idlib to Afrin".
The two KCK executive council members ended their remarks on a positive note: "Despite the war and the difficult situation, the successful attempt to get people to self govern themselves is under everybody's eyes".