KCR: Iranian crackdown failed to stop the women's revolution
In a statement, the Eastern Kurdistan Youth Organizations said that the Iranian regime could not stop the women's revolution in East Kurdistan and Iran.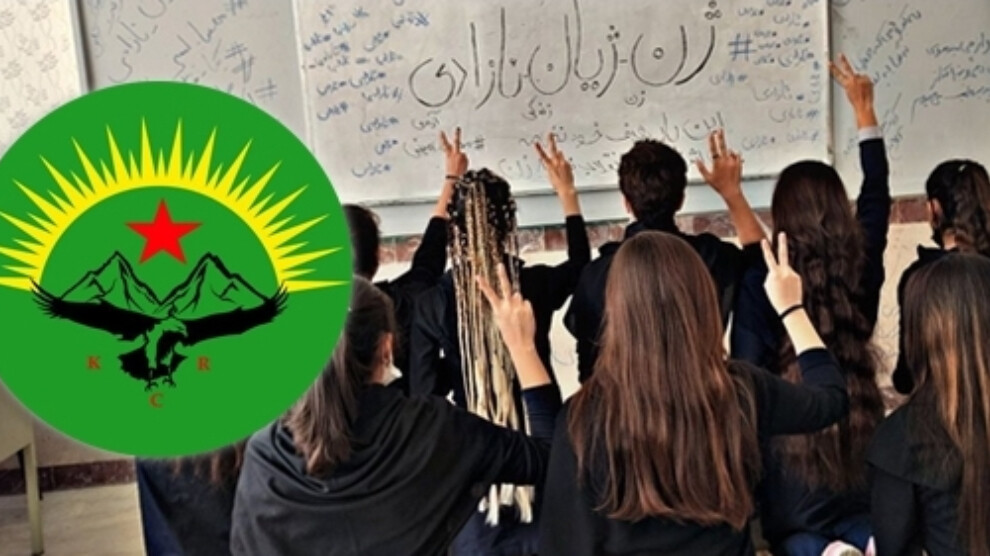 The Eastern Kurdistan Youth Organizations (KCR) issued a statement concerning the Iranian regime's violent attacks against the ongoing popular uprising in Iran and East Kurdistan.
'YOUNG PEOPLE WANT FREEDOM'
In its statement, the KCR stated that the revolt led by women and youth in Iran and Eastern Kurdistan under the motto 'Jin, Jiyan, Azadi' (Woman, Life, Freedom) has seriously given a fright to the Iranian regime that has been in power for 43 years. "Young people and women are leading the uprising of the peoples of Iran and East Kurdistan. The regime attempts to suppress the demands of youths, women and the public by using violence. Despite all these attacks, young people have expanded the ongoing protests, driving the regime into a corner. Particularly, the involvement of university and secondary school students in the protests and the outbreak of the strikes have bolstered revolutionary hopes. Young people demand a free and democratic life."
"The Iranian regime has attempted to suppress the reaction of young people, women and the people's revolution in several stages. However, young people continued to voice their demands more loudly and further kindled the fire of revolution. The youth are leading the revolution with their stance," the KCR said.
'THE REGIME CONTRIBUTES TO ITS OWN DEMISE'
Noting that the Iranian regime defined young people and women as unresponsive, idle and provocateurs, the KCR said, "The regime links the protests to foreign powers. Hundreds of women and young people have been martyred fighting to achieve their goals. This time, the attacks could not put an end to the women's revolution. The regime wants to suppress the revolution by giving death penalties to the young people and women who participated in the protests. The Iranian regime is contributing to its own demise with these practices."