KDP and MIT set up joint headquarters in Bashur
As the Turkish state's invasion attacks continue, it has come to light that the KDP and MIT have set up four joint headquarters where scouting missions, attacks and plans for recruiting civilian spies are handled.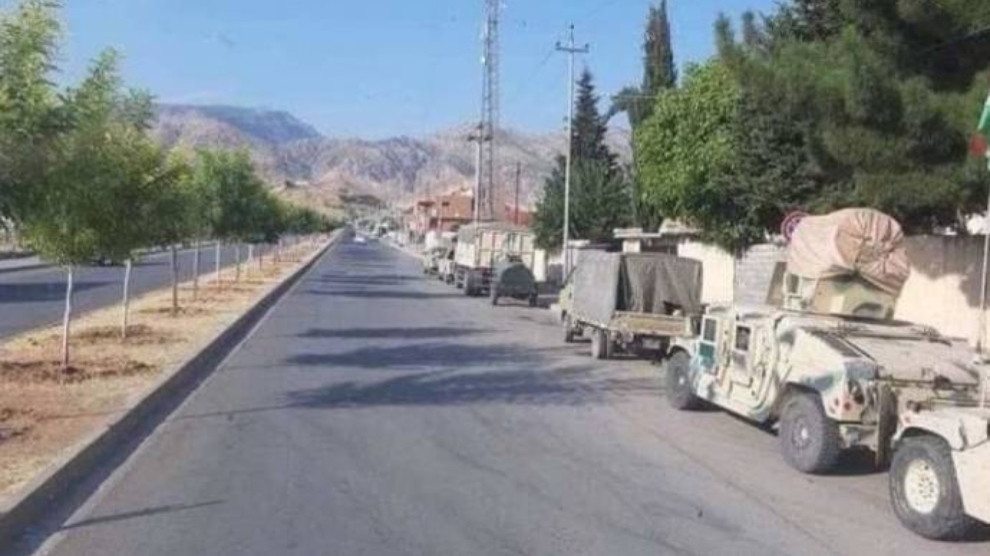 The Turkish state's operations and airstrikes against Southern Kurdistan (Bashur) continue.
KDP (Kurdistan Democratic Party) and Turkish intelligence service MIT have set up four headquarters in Zakho, Duhok, Amadiya and Bradost regions to continue the operations in a wider area, reported Mesopotamia Agency. A source who wishes to remain anonymous said all units under the MIT work in these headquarters together and in coordination with the KDP, and that plans for recruiting civilian spies, scouting missions and attack plans are all made in these locations.
WHERE ARE THE HEADQUARTERS?
One of the centers is on the Pirefate Mountain between Barzan and Balekayeti. This is the center where much of the military and scouting activity is directed. The second center at the entrance of the tunnel between Zakho and Duhok is used to recruit spies from among the local population and detect where PKK members are staying.
The center in Seranis in Zakho focuses on inciting people against the PKK.