"Kemal was murdered once again"
"We have once again seen that justice is not served when it comes to Kurds. Kemal was killed once again," said the family of Kemal Kurkut.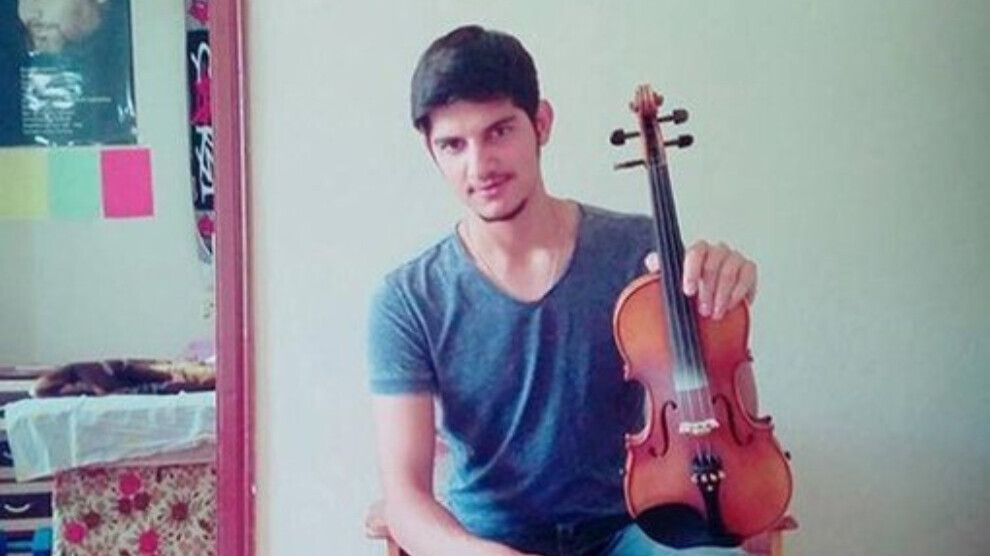 The Kurkut family responded to the acquittal in the case of Kemal Kurkut, a 23-year-old university student who was murdered by a policeman in the Newroz celebration in Amed (Diyarbakir) in 2017, stating  that justice is once again murdered.
Speaking to the Mesopotamia Agency (MA), Kemal Kurkut's brother Cihan Kurkut described today's hearing as "the moment when the justice was completely ignored." Kurkut continued saying that "In my opinion, nobody has any security in the country anymore. We came to court for nothing because the court decision was already obvious. All of these have been calculated. Our lawyers talked for an hour and a half. However, the defendant police put everything in a minute and got acquittal. We do not expect a different decision in the next period. Very serious things must happen for a different decision to be issued. The defendant says "I am not guilty" but says there is a criminal in question. The judge does not say, 'Let's find the criminals then'. This shows that the hearing was planned and rehearsed in advance. From now on, we will do whatever is necessary with our lawyers. Our aim is that other people like Kemal are not killed in this way and go unpunished. Even if the police officer is punished, we cannot bring Kemal back. But the officer could have been punished so that other people would not suffer from the same fate. Had it been up to the judge's conscience alone, it would still be a punishment, but it is revealed that the doors of justice are completely broken. In fact, we are in a country where there is no justice. Justice is justice for all. We absolutely do not accept this hearing. There has been no fair trial from the very beginning."
Elder brother Ercan Kurkut recalled that there has been no progress in the case for 3 years and added; "Thousands of murders were committed in Kurdistan. Thousands of unsolved murders took place. But no murder was this much clear. We believed that justice would be served this time. But at the first moment of the incident, the police trying to confiscate the footage, the governor's statement, completely destroyed our belief in justice. I was expecting this decision anyway. We tried to prepare ourselves for this, but it turns out that we are not ready at all. We are so sorry. We wanted to be wrong, but it didn't happen. We don't know what will happen next. What will we say to whom? To whom, to which state will we tell our problem? We are helpless."
Expressing that the court decision was an expected one, Ercan Kurkut pointed out that: "Today everything has become clear. At least there is a result. At least his soul will not hurt anymore. At least he will not be killed again. Yet, Kemal was killed once again. He will rest in peace. Justice was killed again today. At least we have seen once again that justice is not served in Kurdistan. We think that justice has been killed. Justice has been murdered."