KNK: We must stand against occupation together!
KNK Co-Chair Zeyneb Murad said that there is a ground for national unity in South Kurdistan adding, "All Kurdistan parties must take a stand against attacks and occupation."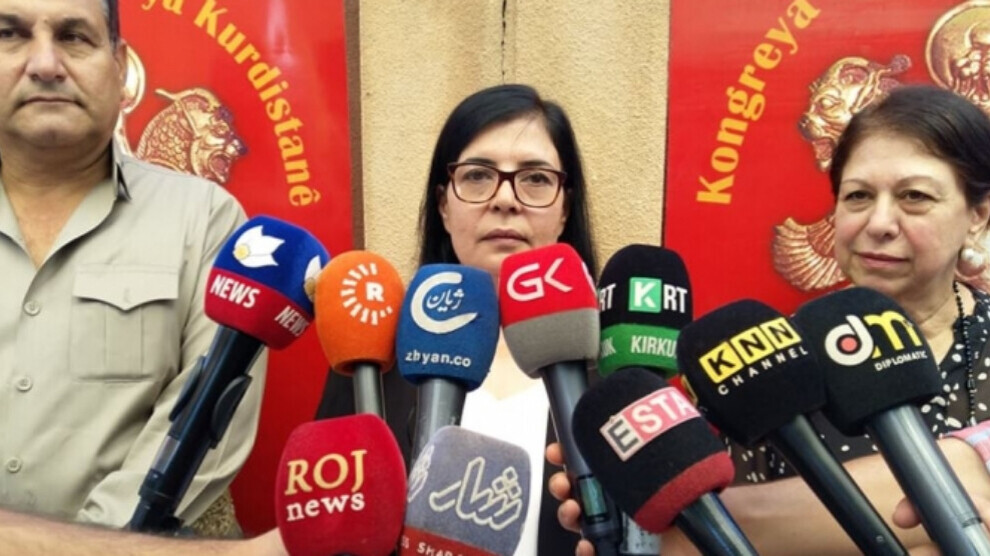 Kurdistan National Congress (KNK) Co-Chair Zeyneb Murad has released a written statement regarding her visit to southern Kurdistan (northern Iraq).
Murad stated that during her meetings with parties and non-governmental organizations she and her interlocutors agreed that there is a basis for national unity. "We believe that we will frustrate the attempts of occupation through national resistance and the support of friends and freedom defenders," she said.
Murad also spoke about the Kurdistan Democratic Party (KDP)'s stance on national unity efforts. "Our request for a meeting with the KDP has not yet been answered. They must explain why they did not respond; our door is open to all parties and organizations."
Murad revealed that they have been conducting diplomatic activities in South Kurdistan for two months.
"It is necessary to stand against the invaders in every way possible. Currently, the Kurdish people need national unity more than ever. Problems can be settled and resolved through dialogue at a negotiation table without resorting to a civil war. Due to the lack of unity and solidarity, the defence fronts in Kurdistan are weakening. As the KNK, we have tried to meet all Kurdish political parties, parliamentary fractions, organizations, intellectuals, media and women's organizations in the Kurdistan Region and Iraq," she noted.
"All Kurdistan parties must take a stand against attacks and occupation. We call on the people of Kurdistan, especially women, youth and anyone who promotes freedom, to put pressure on all sides to keep political parties away from a civil war and to stop the invasion of the Turkish state," Murad added.