KODAR: Uprising in Iran has reached a point of no return
The KODAR said that the uprising in Iran and East Kurdistan had reached a point of no return with its determined and disciplined stance.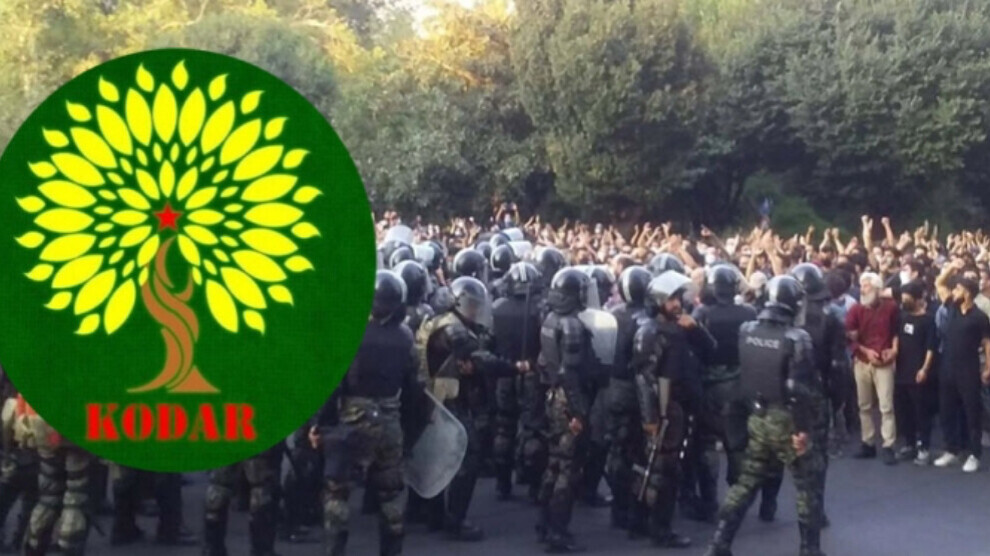 The East Kurdistan Democratic and Freedom Community (KODAR) released a written statement about the ongoing uprising in Iran and East Kurdistan, which has been shaped by the motto "Jin jiyan azadi" (Woman, Life, Freedom) since September 16.
The KODAR highlighted that the protest actions were "stronger and more disciplined" than the previous ones, and the uprising had reached an "irreversible" stage.
Iranian regime forces were unable to suppress the protest actions and the regime had come to a deadlock, the statement said.
The KODAR called on protestors to form "autonomous administrations" and consolidate their actions.
The KODAR said that the stance of the Iranian state stood for suppressing the protests, as is proven by the remarks of Supreme Leader Ali Khamenei, adding that the protestors have manifested a serious, radical and determined stance against the Iranian crackdown.
"Khamenei declared war against the people, he is openly threatening to attack the protestors."
The KODAR stated that Khamenei called on the Iranian armed forces to "shed blood". "The Iranian regime is trying to find a way out by confusing the internal and external wars," it noted.
AUTONOMOUS ADMINISTRATIONS WILL BE ESTABLISHED IN CITIES
The KODAR said that the cross-border attacks carried out by the Iranian Revolutionary Guards against the Kurdish forces show that Iran has sunk into despair in the face of the Kurdish and East Kurdistan people.
The KODAR also condemned the massacre carried out by the Iranian state forces in Baluchistan. "Despite the crackdown they face, peoples of Iran and East Kurdistan are revolting." The KODAR emphasized that no power would manage to suppress the popular revolt. "People's revolts will not stop. The next step is to establish autonomous administrations in cities. Therefore, all peoples revolting in the streets and squares need to build a stronger organization and autonomous administration in regions, neighbourhoods and squares."