Kolber and kesibkar insurgency in Rojhilat
In Eastern Kurdistan, people who only have border trade as a means to make their living have taken action against the Iranian regime's economic policies. The protests have spread through the region.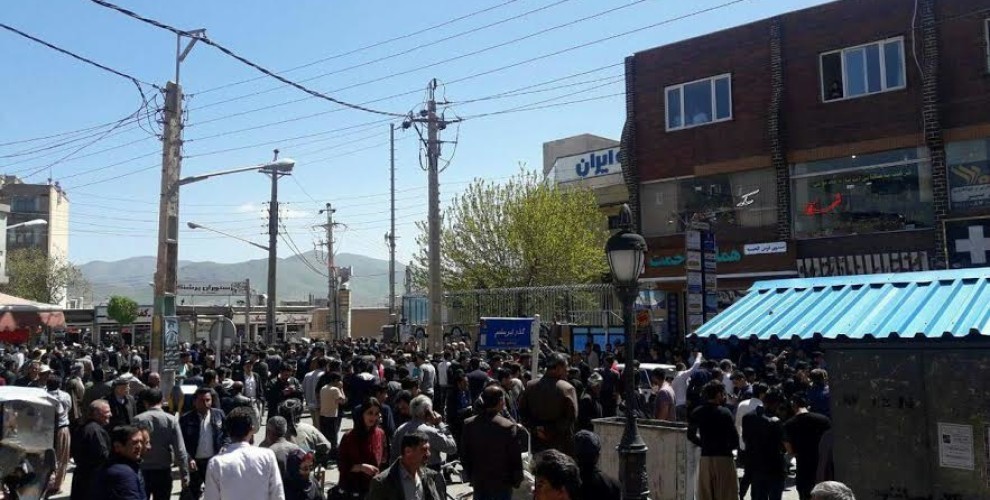 Boycotts have started in Eastern Kurdistani provinces of Ciwanro, Bane, Merîwan, Bokan, Mehabad, Seqiz, Serdeşt and Pîranşar.

The people of Rojhilat have launched boycotts in the 8 border provinces and their villages and towns, and the protest is consdiered the most extensive and long lasting boycott in the last 40 years in Iran.

People who make their livings as kolbers (people who carry weight) and kesibkars (people who do border trading) have been protesting every day for the last week. Protesters march to the governorate offices every day and set up empty tables, protesting Iran's destructive economic policies against Eastern Kurdistan.
In all provinces in Rojhilat, imams urged the Iranian state to resolve the issue in the sermons they give after the Friday prayers, called Imam Cuma in Iran.

On the fourth day, Iranian religious leader Ali Hamaney sent National Parliament Asayish Member Said Celali to the Bane province to calm the protests, but the residents protested Celali and didn't listen to his speech.

YOUNG PROTESTER WAS ABDUCTED
A young Kurdish kesibkar named Yadgar Sediqi protested Celali's speech and said, "Children are getting killed on the border. You closed off the border gates and took away people's livelihood. We are not afraid of you anymore, we will do whatever is necessary."

One day after this short speech, Yadgar Sadiqî was abducted and is not heard from since.
Celili cancelled his visit to the Seqiz province after the protests. The Iranian regime has engaged at the highest level to break and end the boycott. Iranian Parliament Serdesht Region MP issued a statement on Friday as a stern warning to the Iranian government: "Closing the border gates has cost 80.000 kolbers and 6 million kesibkars their jobs."

GOVERNOR ISSUED A STATEMENT, BUT THE PEOPLE WANT PRACTICAL APPLICATION
Sine Governor Behman Muradniya spoke to the Iranian Isna Agency on Saturday and said: "All obstacles preventing the opening of the border gates for kolbers have been removed. The outcome of the meeting on this issue will be announced soon. The border gates should open as soon as possible."

The people say they don't trust the government representatives' promises, and that they will continue their protests until the border gates are open.

Meanwhile, citizens in the Hewreman region by the border of Merîwan say they will be closing off the road to the Başbax Border Gate and they will prevent trucks from crossing to Southern Kurdistan