Kurdish kolbars targeted by Iranian regime
Iranian Revolutionary Guard killed two more kolbars in the Urmia region of Eastern Kurdistan.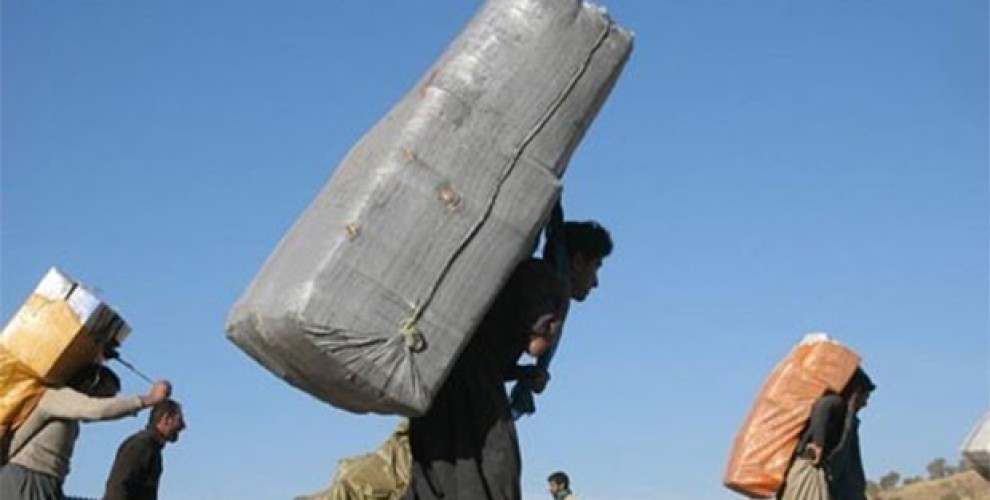 According to an article by HRANA, Iranian soldiers killed two more kolbars (people who carry loads along the border) on the Salmas border in the Urmia state.
Another kolbar was wounded severely along the Piranshahr border.
AT LEAST 33 KOLBERS KILLED IN 4 MONTHS
On the evening of August 6, the Iranian Revolutionary Guard had opened fire on kolbars in the border region of the Piranshahr province in Eastern Kurdistan. One kolbar was killed and another was severely wounded in this attack.
According to ANF's count, in the last 4 months at least 33 kolbars have been killed and dozens have been wounded.
REVOLUTIONARY GUARDS ARE THE TRUE SMUGGLERS
Many people in Eastern Kurdistan are forced to engage in dangerous work to make a living. Many men and women cross the border in the mountains with heavy loads on their back and make a living by risking their lives. The load carriers are called kolbars, and they barely make enough to feed their families.
The regime calls this border trade "smuggling", and doesn't refrain from extrajudicial executions against them. The Revolutionary Guards act as death commandos along the borders, and face no consequences. Dozens of kolbars lose their lives in extrajudicial killings. The same revolutionary guards are seen as one of the fundamental reasons for the crisis of the national economy. Millions of dollars worth of illegal imports pass through the Revolutionary Guard's control.