Kurdish parties delegation visits Maxmur Refugee Camp
Representatives of DTK, HDP, PDK-T, PIA and Azadî Party visited Maxmur Camp which is still under embargo.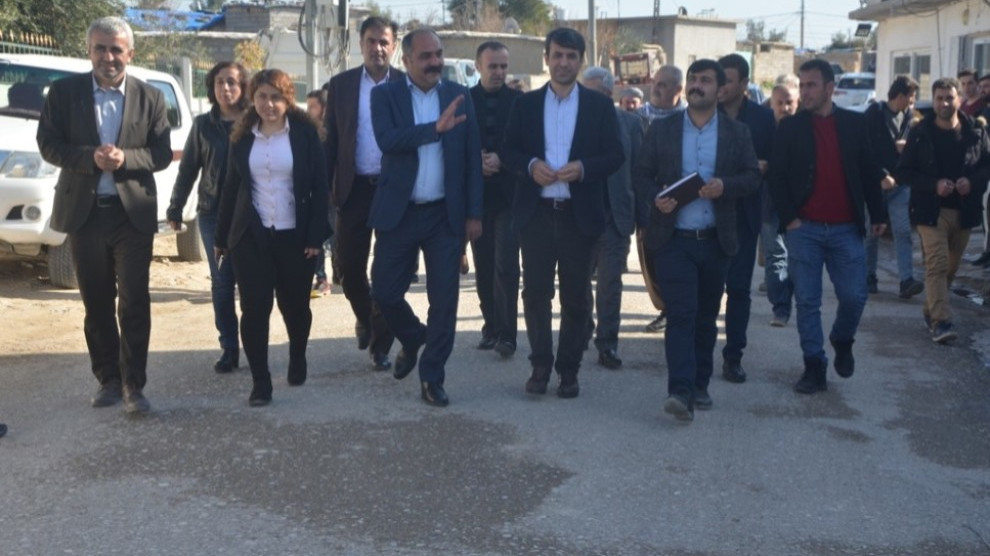 Democratic Society Congress (DTK) Co-chair Berdan Öztürk, Turkey Kurdistan Democratic Party (PDK-T) Chair Hozan Kardas, People and Freedom Party Chair Mehmet Kamaç, Azadi Party executive Cemal Sate and HDP Batman deputy Ayşe Acar Başaran joined the delegation that visited Maxmur Camp, which has been under embargo for about 7 months.
The delegation was welcomed by Camp executives, including Maxmur People's Council co-chair Hecî Kaçan.
Öztürk: Attacks and embargo cannot be accepted
DTK co-chair Berdan Öztürk reminded that the camp was a place where refugees from the border cities of Bakur (North Kurdistan) had to flee in the '90s following the Turkish army attacks.
Emphasizing that the camp residents did not give in to the many pressures, Öztürk added that the embargo on the camp is a violation of rights. "We closely monitor the situation of Maxmur. This attack and embargo are unacceptable."
Pointing out that the Kurdish people should end the hostilities between them, Öztürk said that the Turkish state is pursuing a policy to prevent unity among Kurdish people.
Başaran: We will bring the voice of Maxmur everywhere
HDP Batman MP Başaran said that the Kurdish national unity, which has been on the agenda for some time, is one of the aims of their visits. Stating that Maxmur is both under embargo and ISIS attacks, Başaran added: "We are making an effort to remove this embargo and the siege. We are trying to deliver Maxmur's voice everywhere."
Kamaç: We are working to ensure the end of the embargo
Mehmet Kamaç, leader of the Human and Freedom Party, said that they are making every effort to ensure the embargo is lifted.