Kurdish political prisoners in Iran on solidarity hunger strike
Political prisoners of the KODAR and PJAK in the Islamic Republic of Iran's prisons have gone on a symbolic hunger strike in solidarity with Kurdish prisoners and politicians in North Kurdistan, Turkey and Europe.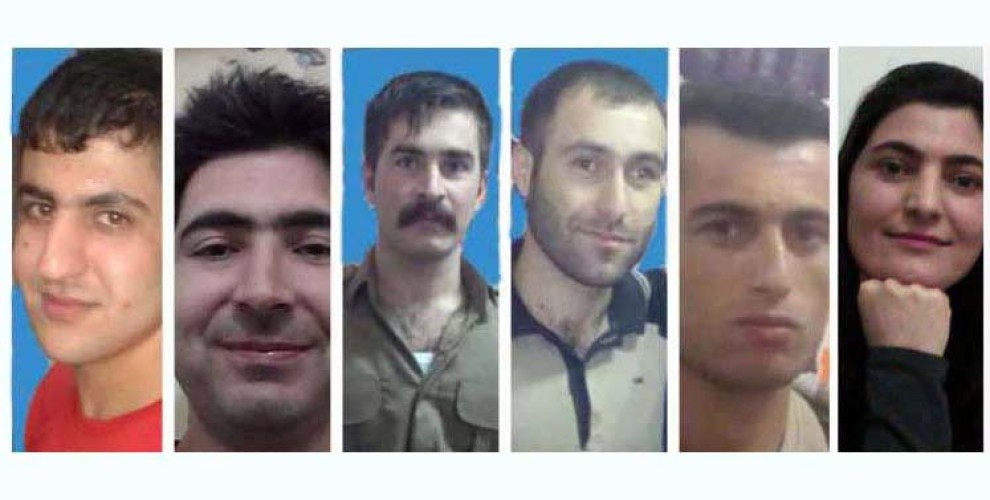 A group of Kurdish political prisoners in the prisons of Urmia, Khoy, Tabriz and Kashmar issued a statement announcing solidarity with Leyla Guven, People's Democratic Party (HDP) MP, and 91 political prisoners in northern Kurdistan and Turkey's prisons, calling for action by international observers and the European Committee for the Prevention of Torture (CPT) to review the health status of Kurdish People's Leader Abdullah Ocalan in Imrali Island Prison.
According to the Kurdistan Human Rights Network (KHRN), 17 political prisoners in various prisons of Iran are taking a one-day symbolic hunger strike today.
Political prisoners Zaynab Jalalian in Khoy Prison, Ali Ahmad Soleiman and Yousef Kakh Memmi in Tabriz Central Prison, Hamid Rahimi, Ali Yeganeh, Touraj Esmaeili, Mohammad Khaledzadeh, Rahim Mahmoudi, Ebrahim Esipour, Kamran Darvishi, Ahmad Tamui, Kamran Jafari, Bashir Pirmavanah, Kamal Hassan Ramezan, Hassan Hassanzadeh, Mustafa Sabizi in the Central Prison of Urmia and Shakir Baghi in Kashmar prison announced in a statement today that they have launched a one-day hunger strike solidarity with Leyla Guven and Kurdish political prisoners on strike in Turkey.
Leyla Guven, a parliamentarian of the Peoples' Democratic Party (HDP) for Hakkari and the co-chair of the Democratic Society Congress (DTK), is on a hunger strike for the 59th day to protest the isolation imposed on Abdullah Ocalan.