Kurdish youth's march to Garê blocked
The Garê march initiated by the Southern Kurdistan youth was blocked by security forces in Taqtaq.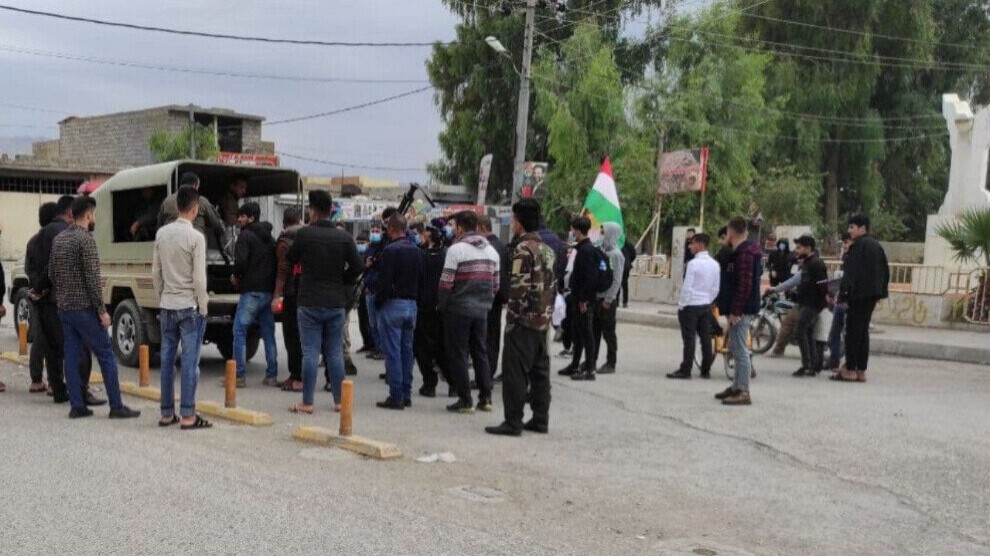 Dozens of young people from Bashur (South), Bakur (North), Rojhilat (East) and Rojava (West) came together to march in the Garê area to protest against the KDP under the motto "No to war, yes to national unity". However, the public security forces (asayish) in Taqtaq prevented young people from marching. The activists continue to wait in front of asayish center.
Security forces seized the camera of the Rojnews reporter, and prevent ANF, Aryen TV and Stêrk TV reporters from approaching the action area.