Many detained in police attack on participants of the 'Freedom for Öcalan March' in Van
People are attending a march from all over the Kurdish region to demand freedom for Abdullah Öcalan and a political solution to the Kurdish question.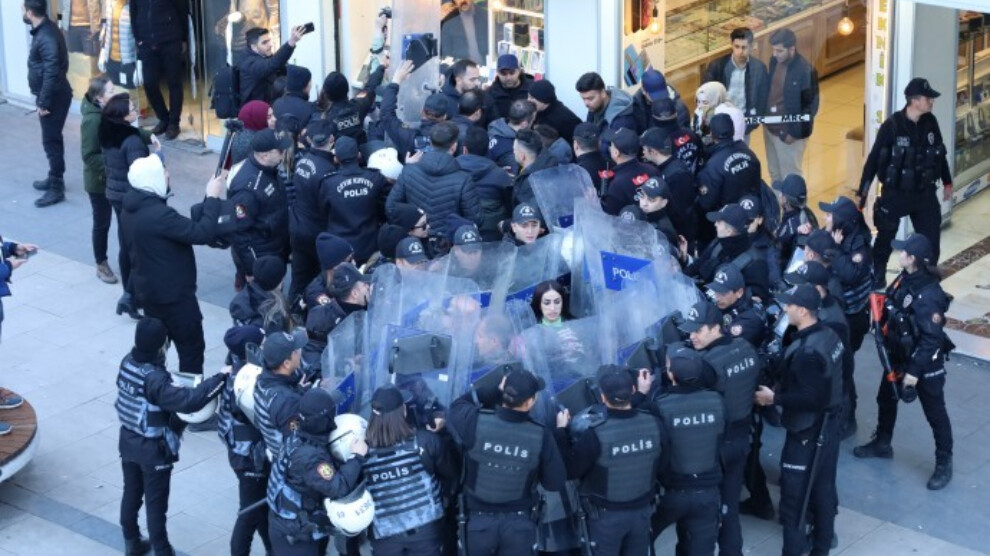 There has been no sign of life from Abdullah Öcalan and his three fellow prisoners, Hamili Yıldırım, Ömer Hayri Konar and Veysi Aktaş on the prison island of Imrali for 32 months. The Turkish authorities have been blocking access to their lawyers from the Asrin Law Office, citing alleged disciplinary sanctions for years. Written or telephone communication with Imrali prisoners is also prevented. The complete isolation of prisoners is illegal under both Turkish law and international standards. PKK founder Abdullah Öcalan is considered the most important contact person for a political solution to the Kurdish question. There are worldwide calls for his release so that he can take part in talks for a solution under appropriate conditions.
To highlight this demand, the HEDEP (Peoples' Party for Equality and Democracy), DBP (Democratic Regions Party), DTK (Democratic Society Congress), TJA (Free Women's Movement), Peace Mothers Assembly, as well as many non-governmental organizations such as MATUHAY-DER (Marmara Assistance and Solidarity Association with the Families of Detainees and Convicts), ANYAKAY-DER (Anatolian Association for Assistance and Solidarity with the Families Who Have Lost Their Relatives) are organising a march to Gemlik, a town in the province of Bursa from where ships depart to the prison island of Imrali in the Sea of Marmara.
The march kicked off from four points and regions in North Kurdistan today and will continue in western Turkey on Sunday. People from a total of 122 places will make their way to Gemlik. The participants from Batman, Siirt and Urfa travelled to Amed (Diyarbakir), where the first stopover of the march is located. On the other hand, those who set off from Adana, Antep, Hatay and Osmaniye are gathering in Mersin where a press statement will be made before their departure to Gemlik.
In the province of Van, police took action in an attempt to prevent the gathering of the participants of the march. The crowd was besieged and attacked while preparing to set off after a press statement at Sanat (Art) Street in the city centre. Many were taken into custody during the crackdown, including HEDEP provincial co-chairs Veysi Dilekçi and Gönül Uzunay, DBP provincial co-chairs Şengül Polat and Harun Okay, TUHAY-DER co-chair Çetin Polat, MEBYA-DER provincial co-chair Hanım Kaya, ousted mayor of Van Metropolitan Municipality, Mustafa Avcı, HEDEP İpekyolu district co-chair Çaçan Uzunay and HEDEP provincial administrator Ömer Işık. HEDEP deputies started a sit-in in protest at the detentions.