Maxmur women on day six of hunger strike in Hewler
The hunger strike by women from Maxmur continues in front of the United Nations' office in Hewler on the sixth day.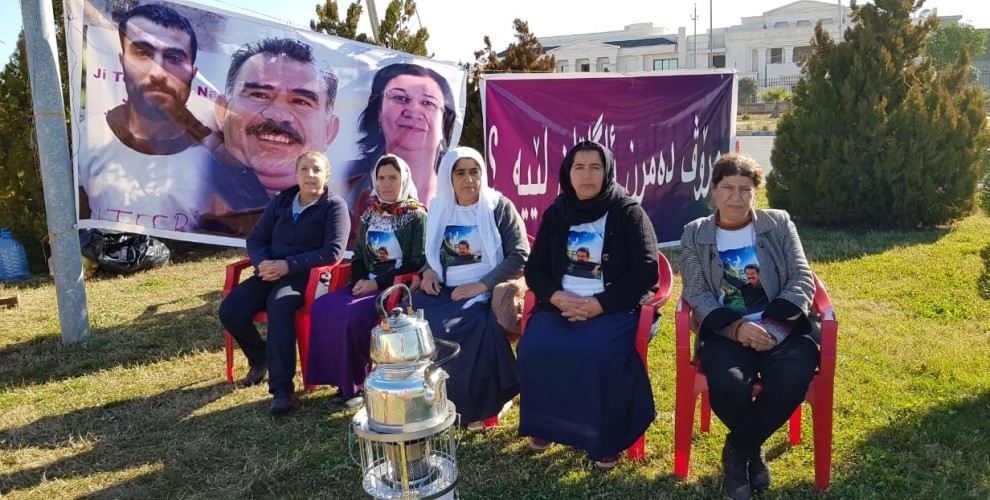 Members of the Ishtar Women's Council from Maxmur refugee camp continue their hunger strike in front of the UN's office in Hewler to protest the isolation of Kurdish People's Leader Abdullah Ocalan. The second group took over the hunger strike yesterday.
On day fifth of the hunger strike, the female activists from Maxmur met with the UN officials at their office.
Nuran Sezgin, a member of Ishtar Coordination, and activist Leyla Ilhan who were among the first group that initiated the action, will continue their hunger strike along with the second group.
Every five days, a new group of women from Maxmur will take turn for the indefinite and alternating hunger strike in Hewler.