MIT and KDP torture detainees in Hewler
KDP and MIT have tortured persons detained in relation to the incident in the restaurant Huqqabaz in Hewler where Turkish Consulate employee Osman Kose and two others were killed.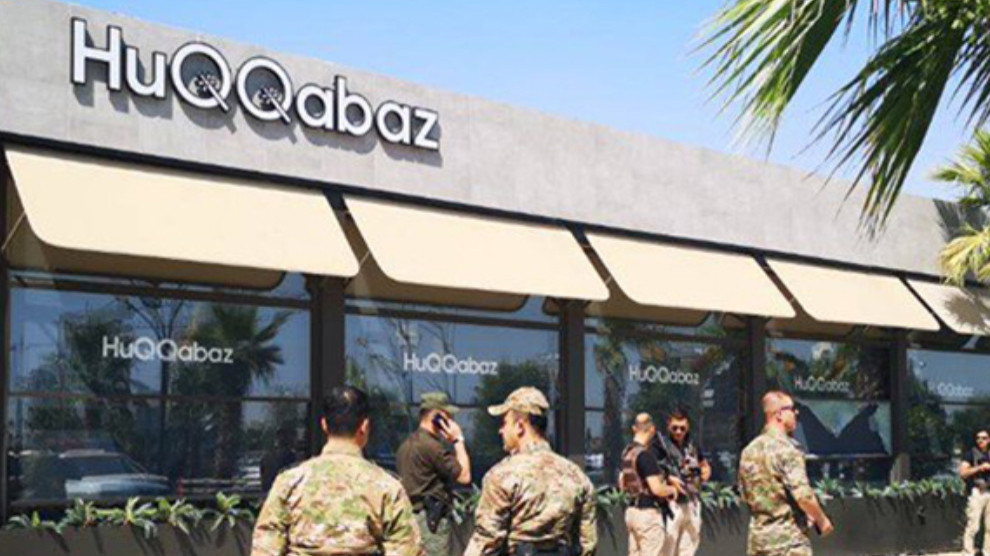 On July 17 in Hewler, South Kurdistan, Turkish Consulate employee Osman Köse and two others were shot and killed in an attack at a restaurant called Huqqabaz.
Men from North Kurdistan, Mazlum Dağ, Muhammed Besiksiz and one other unidentified person were detained as suspects in the case. The three men were tortured to force them to sign a pre-prepared statement.
Reports say Köse was responsible for Turkish intelligence agency MIT's Iran desk previously, and he was later appointed to the South Kurdistan desk.
Mazlum Dağ and Muhammed Besiksiz are reported to have been tortured by an 18-person MIT unit together with the South Kurdistan's intelligence agency Parastin.
JOINT TORTURE
An Asayish police force member who wishes to remain anonymous said Turkey is trying to make it seem like Köse was just a regular employee, but he is the MIT officer for the South Kurdistan desk.
The Asayish member said Dağ, Besiksiz and the third man detained alongside them were severely tortured and "interrogated" jointly by the MIT and the Parastin.
TO BE EXPATRIATED TO TURKEY AFTER SIGNING THE STATEMENT
The source said the men were forced to sign a pre-prepared statement under torture but Dağ and the others have not admitted to the charges yet.
NO IMAGES OF DAĞ ON JULY 17
There are several security cameras in and around the Huqqabaz restaurant, but none of them have captured Dağ or Besiksiz. To date, only one image of Dag was released, and it is vague and does not confirm location.
TURKISH OFFICERS CHECK IDS IN PESHMERGA UNIFORMS IN HEWLER
The 18-person MIT unit (including Undersecretary Hakan Fidan's aide) and a large number of Special Operations Units have turned Hewler into a veritable Turkish base, reports say. Turkish officers check IDs and vehicles in many neighborhoods and streets of Hewler, wearing Peshmerga and Hewler Asayish uniforms.