More detained in Gever
The number of people arrested in connection with the explosion of a military truck in Gever has increased to seven. According to reports, those arrested are being mistreated in the gendarmerie command.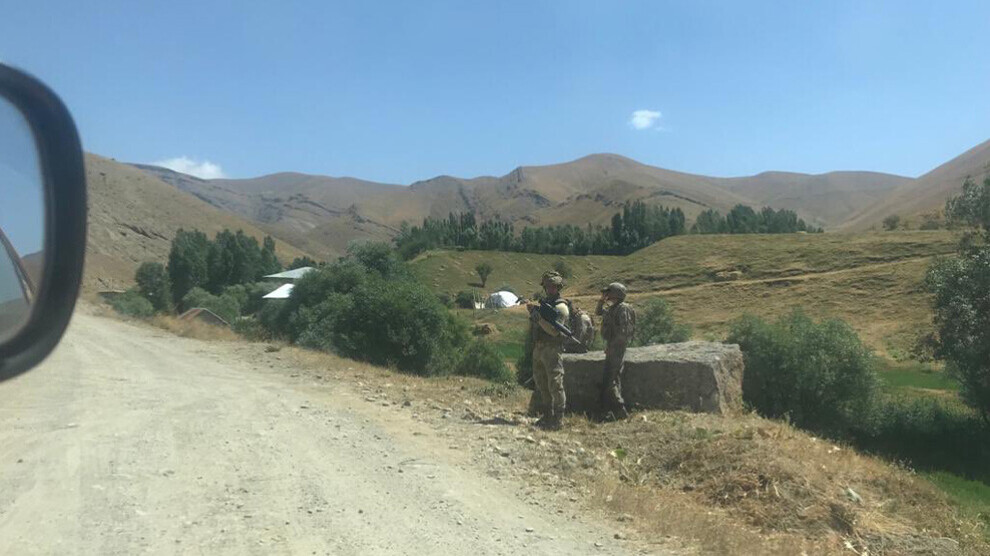 Seven people have been taken into custody in connection with the July 27 explosion of a military transport truck in Gever (tr. Yüksekova) district of Hakkari. In the case of two shepherds, Levent Dere and Harun Ortaş, who were detained on the same day, the period of detention has been extended by four days.
It has since emerged that the two young men who were abducted by military personnel from the village of Mûşan yesterday and brought to the area of operations were also arrested in this connection. Those involved are Davut Sarıtaş and Abbas Kırmızıtaş. According to lawyers, those arrested have been mistreated and tortured.
In the same proceedings, Rıfat Ekici, Menderes Ekici and Memduh Akbaş have been detained during house searches. All of those detained are being held in the gendarmerie command in Gever.