More than 30 soldiers killed in action of self-sacrifice in Ağrı
Guerrilla fighter Sema Koçer targeted the Turkish soldiers maintaining the security of the natural gas pipeline near the Gürbulak border crossing between Iran and Turkey.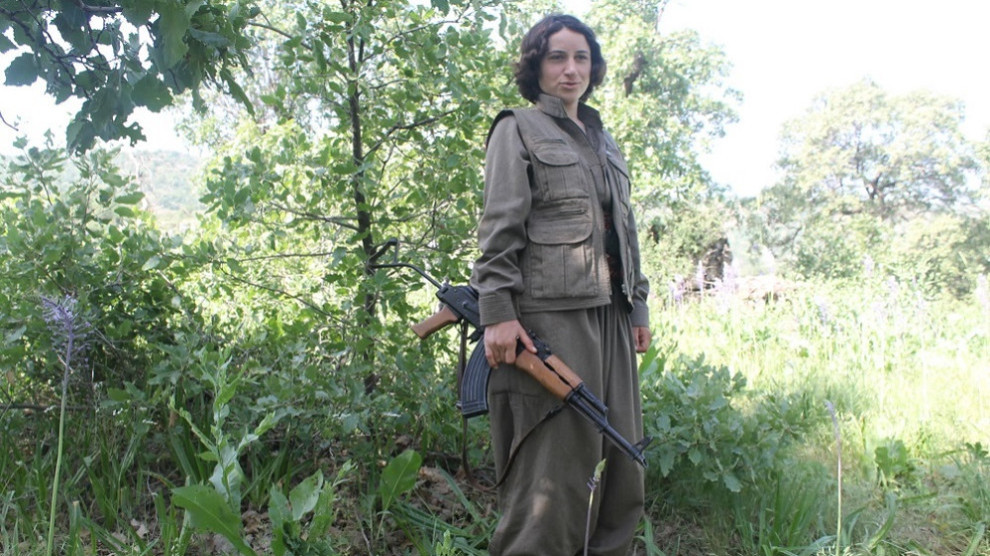 The Press Office of People's Defense Forces (HPG) stated that guerrilla fighter Sema Koçer carried out an action of self-sacrifice at 5 am on March 31 as part of the 'Revolutionary Victory Campaign' ongoing in Serhat region of North Kurdistan. During the action near the Gürbulak border crossing in Bazid (Doğubeyazıt) district of Ağrı, Koçer first engaged in a clash with the Turkish troops maintaining the security of the natural gas pipeline. She then targeted the 5 armored vehicles that came to the scene for intervention and blew herself up. All the 5 vehicles were destroyed, more than 30 soldiers were killed and dozens of soldiers wounded as a result of the explosion.
The action was carried out in memory of martyred guerrillas Ali Pılıng, Çiçek Botan and Dılgeş Botan, said HPG and announced the ID details of Koçer as follows:
Nom de Guerre: Sema Koçer
First-Last Name: Rewşen Aşkara
Place of Birth: Siirt
Mother's - Father's Name: Kudret – Hüsnü
Date and Place of Martyrdom: 31 March 2020 / Ağrı
HPG said that Koçer was born into a patriotic Kurdish family in Siirt in 1995, got to know the freedom struggle at a young age and joined the guerrilla ranks in 2014, starting her sacrifical struggle in North Kurdistan territory.
HPG commended the determined and daring stand of Koçer who dedicated herself to the people of Kurdistan as a revolutionary militant with military, ideological and political background, and managed to fulfill the most strategic missions with success.
HPG offered their condolences to the family of Koçer and all patriotic Kurdish people and reiterated their promise to crown the struggle of the martyrs with victory.