Mothers from Maxmur appeal to the Iraqi president
The co-mayor of Maxmur, Leyla Arzu Ilhan, wrote a letter to Iraqi President Barham Salih on behalf of the protesting mothers from the self-administered refugee camp in southern Kurdistan.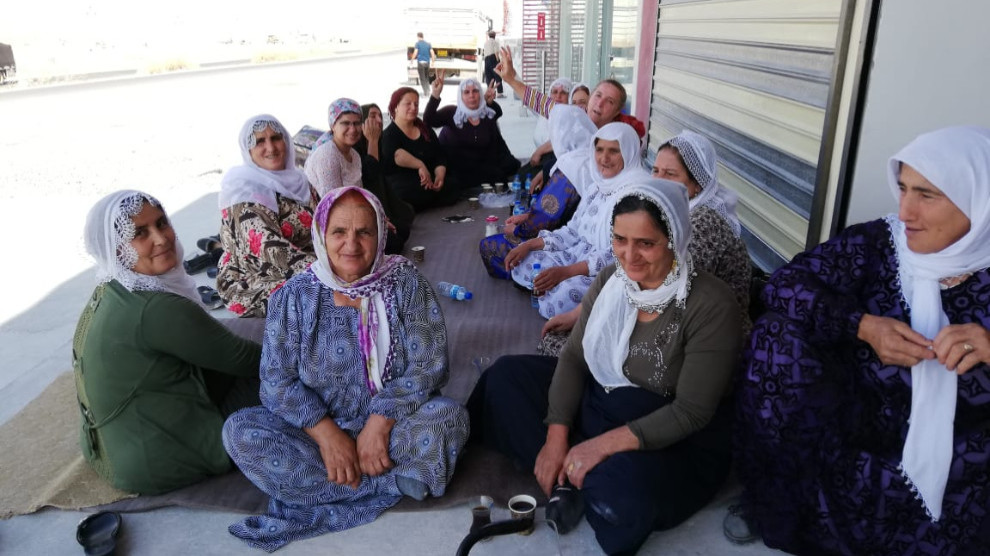 For almost two months, the self-governing Martyr Rüstem Cudi (Maxmur) refugee camp has been under an embargo of the south Kurdistan's ruling party KDP. For 19 days, Peace Mothers from Maxmur have protested at a checkpoint of the KDP security forces (Asayish) against the embargo, which, among other things, massively restricts medical care for the self-administered refugee camp.
The co-mayor of Maxmur, Leyla Arzu Ilhan, appealed in a letter to the Iraqi president to take immediate action against the embargo. As for the embargo, she says, "These ways and methods have been tried before, but no repression, no embargo, and no isolation will divert the camp's population from its path."
The letter recalls that Maxmur played an important role in the defense against the Islamic State (ISIS) and many residents of the camp fell in the fight against ISIS and in the defense of Hewler (Erbil), Kirkuk and Shengal. The attacks of the Turkish military are also the focus of the report. It is stated that nine residents of the camp have died in three Turkish air raids, remarking that the Turkish state has openly ignored the sovereignty of Iraq.
"Pregnant women have lost their children"
Regarding the conditions in the camp caused by the embargo, the co-mayor writes: "There is no example in the world of such an unlawful and inhumane embargo." She points out that medical care is becoming increasingly difficult, particularly affecting severely and chronically ill people. The mayor notes that even pregnant women have lost their children due to the embargo because they could not be taken to the hospital.
"Water without chlorine for 25 days"
The letter notes that detergents have also become scarce at camp or completely used up. For 25 days, the water disinfection system is defective. The co-mayor says that the population is forced to drink unchlorinated water and is thus exposed to other diseases. In addition, the economic basis of many people who normally live outside the camp is at risk, notes Ilhan and calls for the immediate lifting of the embargo.
RELATED NEWS: