Newroz celebrated in Maxmur camp
The Newroz fire was lit amid slogans chanted by the people.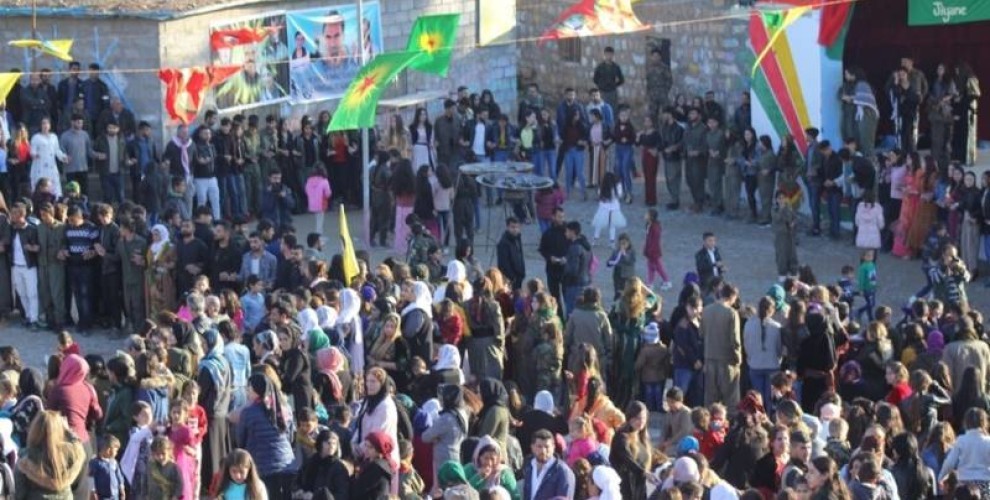 The Newroz celebration in Maxmur camp started with a minute'S silence for the martyrs of freedom and was attended by many people coming from many cities of South Kurdistan and other parts of Kurdistan.
The Newroz fire was lit amid slogans chanted by the people.
Hısên Benek, co-chair of the Democratic People's Council in Maxmur, told of the importance of Newroz.
"Newroz - said Benek - marks the destruction of the cruel Dehak reign. The fire burned by blacksmith Kawa was re-burned by modern blacksmith Kawa in Amed prison. And this fire enlightens our entire country today."
Meryem Ibrahim, co-chair of Raqqa Council, spoke on behalf of the delegation coming from North and East Syria and said: "We are here to visit the activists on hunger strike demanding the end of isolation and to offer our support. Newroz is the feast of the new year of the Kurdish people."
Several artists joined the celebration, from Diyana, İsmail Similanî who was followed by poet Hewar Tunç and the music band led by Kewana Zêrîn.
Shedid (Martyr) Jiyan folklore group and Avşin Music Group also performed at the event.
The celebration ended with a concert by well known Kuridsh artist Rotinda.