Nusaybin trial resumed in Mardin
Prisoners exposed violations of their rights and refused to defend themselves unless a fair trial is guaranteed.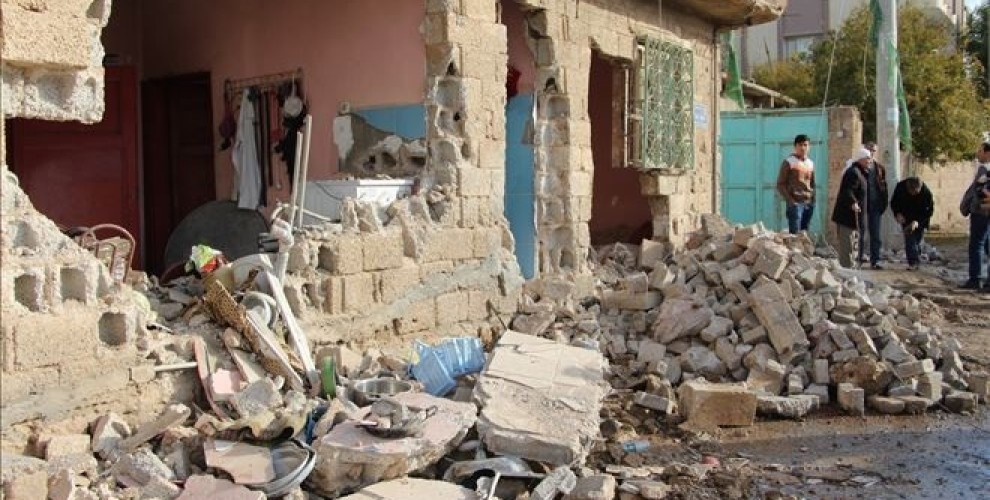 Monday was the first day of the third hearing in the case against the 53 people arrested after the siege and attack on Nusaybin district of Mardin on 26 May 26 2016.
The hearing at Mardin 4th High Criminal Court heard the testimony by one of the jailed defendants, Ibrahim Halil Ildız.
Ildız questioned the fairness of the trial. "Mistakes were made here before. We are all Kurds. We want the minutes to be written in Kurdish, not Turkish. We are not Turks. You are Turks, we are Kurds. Provide fair and equal conditions so that we will tell you in detail what your troops did during the siege".
Osman Uçar spoke after Ildız and condemned the isolation imposed on Kurdish People's Leader Abdullah Öcalan.
Noting that he had made a written defense before and that he would not carry out his defense until fair conditions were granted, Uçar stated that he was taken to a different cell in the prison, and had his belongings and defense papers seized.
"We condemn the isolation imposed on Öcalan", said prisoner Firat Çiftçi who added that his family could not see him in Bandırma Prison where he was taken.
Asking to be sent to Amed prison, Çiftçi said: "I won't carry out my defense until we are granted fair conditions to see our families and all friends are taken here. I won't attend the next hearing till conditions are improved".
Onur Yilmaz said that the problems faced by prisoners, beginning with health issues, were not taken seriously and added that many friends are kept in isolation.
Bayram Sevgin also condemned the isolation regime imposed on Öcalan and added: "Erdogan is using both you and the Turkish people".
Sevgin denied his previous statements as they were extorted with torture, he said. "My two uncles were murdered. My dad was crippled because of torture. I could not recognise my own face, after torture. I grew up with these pains. But what we said; 'Peace, let nobody die'. The answer of the state to peace offer was war and repression."
Ömer Faruk Engin, who is in Osmaniye Prison, said that they have not heard from their detained friend Abdulkadir Baybars for months.
The trial continued with the defense of Engin's lawyer Gülbin Şahin Dağhan. Indicating that there is only a half page of his client in the indictment consisting of hundreds of pages, Dağhan said: "He is being tried solely on the basis of statements of a secret witness. No fingerprints or criminal elements were detected".
Dağhan stated that justice guarantees are not provided. The lawyer confirmed the difficulties and obstacles faced by the prisoners when it comes to meet with their families and children.
"Nurşan Demir is a mother of 5 and is currently being held in Van. Family and children have not seen their mum for months".
The hearing will continue on Tuesday.