One Turkish soldier killed in Heftanin
Guerrillas continue inflicting blows on the occupant Turkish army in Kurdistan territory.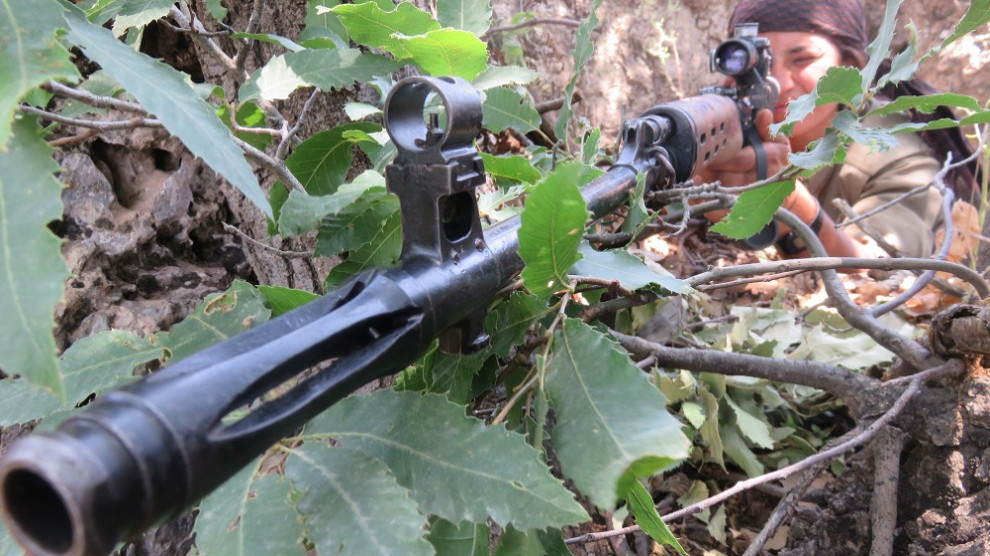 In mid-September, Heftanin State Command announced the launch of "Cenga Heftanin" [Battle of Heftanin] Campaign in response to the invasion operation launched by the Turkish army against Heftanin region of Medya Defense Zones in southern Kurdistan, northern Iraq on August 23, 2019. Guerrilla forces continue to hit Turkish forces since, with the historic resistance having reached an upper stage since the launch of the campaign.
In the Heftanin region, a soldier of the Turkish army stationed on Hill Konferans was shot dead by a sniper of the People's Defense Forces HPG (Hêzên Parastina Gel).
In its statement, the HPG also reported continued Turkish air attacks on the Medya Defense Zones. Accordingly, latest airstrikes by the Turkish army targeted the following locations;
- Şehîd (Martyr) Kurtay area in Heftanin on March 22,
- Sida and Saca areas in Zap region on March 23,
- Hill Hakkari area in Metina region on March 23,
- Şehîd Kendal and Şehîd Kurtay areas in Heftanin region on March 23.
The attacks did not result in losses among the guerrillas, added the statement.