Over 1 million army anti-personnel mines in Kurdistan
After the horrific death of little brother and sister Ayaz (8) and Nupelda Güloğlu (4) in Dersim, the issue of land mines and military devices have been brought to the agenda again.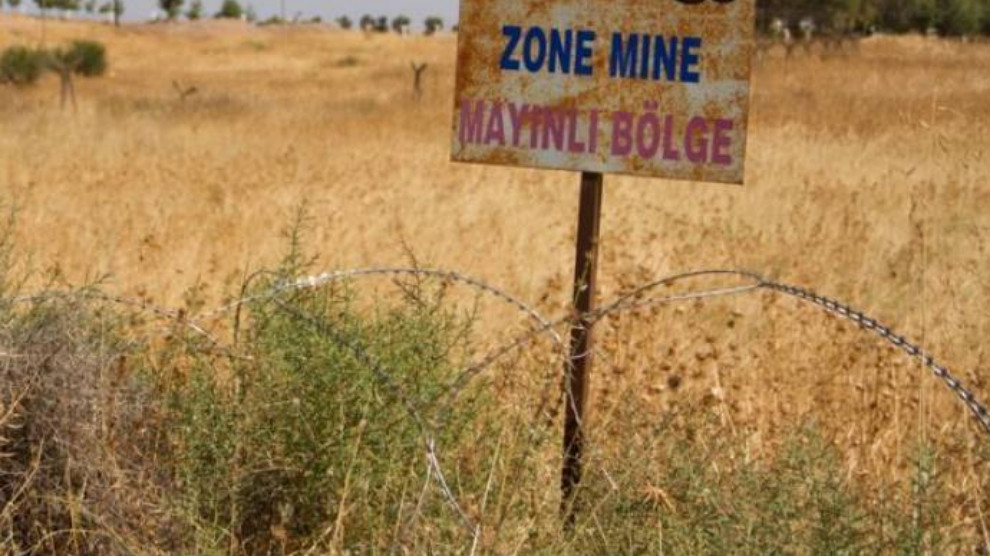 Ayaz and Nupelda lost their life in the explosion of a military device on 15 July, in the village of Çakılyayla, in Ovacık (province of Dersim).
According to the data of the Ministry of Interior, between 1984 and 2009, 1,269 people lost their life as a result of landmines and military device explosion. In the same period 5,091 people were injured. According to the Initiative for a Mine-Free Turkey, there are more than 1 million mines buried in the ground.
According to the figures of the Initiative for a Mine-Free Turkey, between 2004 and 2017 alone,  1,138 people lost their life or was left crippled as a result of explosion of anti-personnel landmines and war or explosives residue.
The number of mines estimated to be buried in the soil is almost 1 million and 400 thousands.
The cities where the most devices appeared to be buried are Ağrı, Batman, Bingöl, Bitlis, Diyarbakır, Antep, Hakkari, Hatay, Iğdır, Kars, Mardin, Siirt, Urfa, Sirnak, Dersim and Van.
 
the first time the use of mines in Turkey began in 1956. After this date, anti-personnel land mines were laid in the inner regions, especially in the border areas between 1991 and 1998.