Patriotic Youth of East Kurdistan in solidarity with Leyla Guven
In East Kurdistan's Bukan city Patriot Youth called on all components of the society to expand the struggle.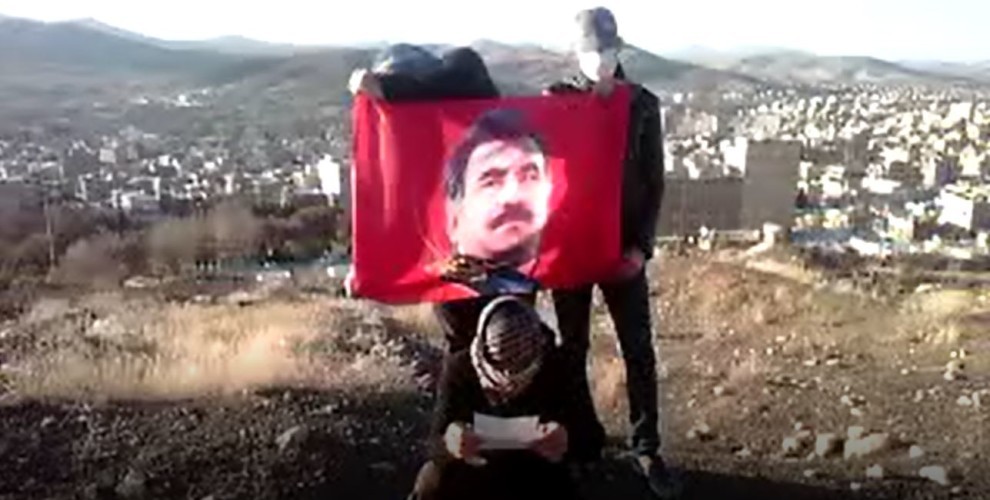 In a video message announcing solidarity with the hunger strike in Kurdistan and outside of the homeland, Martyr Akif Committee of Patriot Youth in Bukan city of East Kurdistan (Rojhilat) invited the young people of East Kurdistan to participate actively in the creation of a free and democratic future.
"We, as the Patriotic Youth of Kurdistan, declare support for Leyla Guven, who has been on hunger strike for fifty days. We congratulate the resistance of all strikers across Kurdistan and overseas. Continuing the resistance will certainly strengthen the determination to lead the fight. We show our solidarity with our people's struggle and declare that we will not yield until the realization of our aspirations."
The message of the youth states, "We are in a historic situation in which a great war has been imposed upon our people. Every young person has a duty to create a democratic future for humanity."
Martyr Akif Committee of Patriotic Youth in East Kurdistan also condemned the threats of the Turkey's fascist regime against Rojava as well as US' action against the three prominent Kurdish leaders.
Finally the statement by Martyr Akif Committee reads, "Let everyone know that the Kurdish liberation struggle relies solely on the power of the people. The Kurdish resistance for hundreds of years has shown that no force could deprive us of freedom. Freedom shall not be imprisoned. Long live Leader Ocalan."