Paylan: Government destroyed historic buildings, constructed prison-like buildings in Sur
HDP Amed MP Garo Paylan said that historic buildings in the Sur district of Diyarbakir have been replaced by prison-like buildings. "We will retrieve the history of Diyarbakır," he stressed.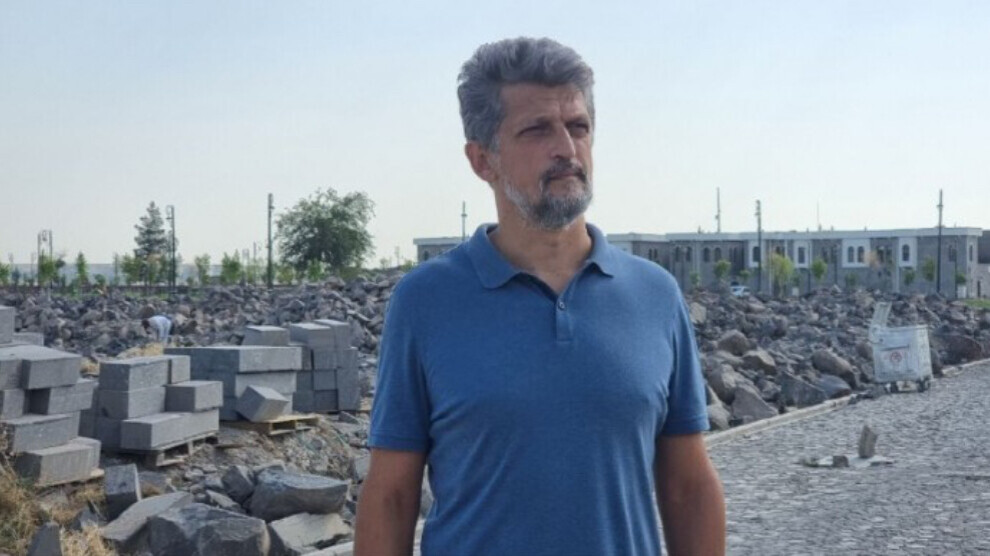 Garo Paylan, a deputy of the Peoples' Democratic Party (HDP), and his party colleagues conducted investigations in the Sur district of Amed (Diyarbakır). Paylan examined the prison-like structures recently built on the site of the historic buildings that were demolished in 2015. The HDP Deputy defined the new structures as a betrayal to the history of the city.
'BASED ON PRISON MODEL'
Paylan delivered a brief speech at the site where the demolition of the historic buildings has taken place. "Most of the historical monuments here were destroyed. Unfortunately, they were covered with earth. There is only one historical monument left here. Those who said that "We will rebuild Diyarbakir like a new Toledo" have ended up with building structures that look like F-Type Prisons. This is a betrayal to Diyarbakir's history. When we win local governments in the next elections, we will retrieve the history of Diyarbakir," he said.
A person who has lived in Sur for 62 years stated that 88 houses, including his own, were demolished. "I am illiterate. They made me sign 5-6 different documents. They did not give me the money for my estate, which cost 925 thousand Turkish Lira (TL). Moreover, they did not give me the money for my 62 trees worth 225 thousand TL. How could I ever know that they were going to trick me? The money they gave me is just 99 thousand TL," he said.
Paylan and his fellow party members left the area after the examinations.