People in Maxmur condemned Turkish state attacks
People in Maxmur camp protested the Turkish state's invasion attacks against Başur Kurdistan.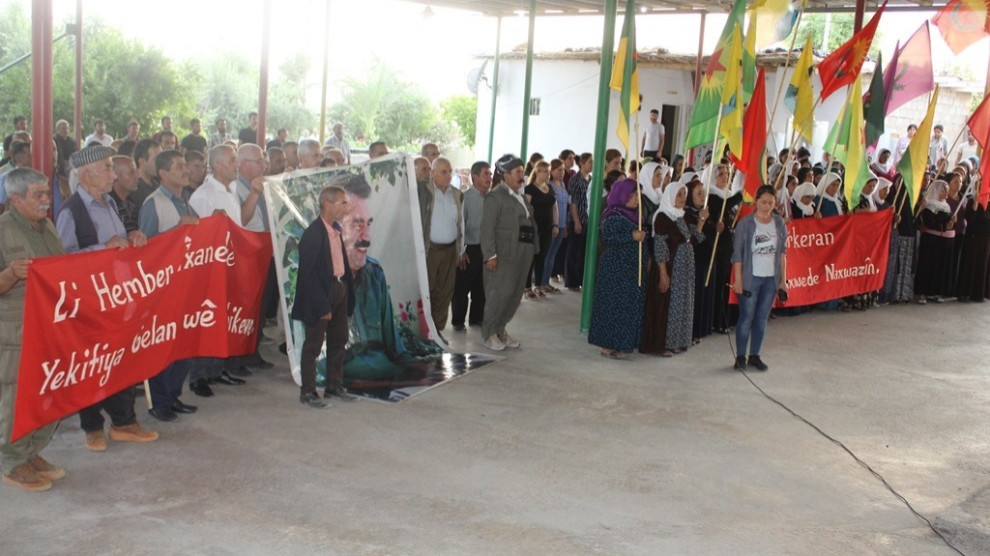 In a press conference at the Martyr Rüstem Judi (Maxmur) Refugee Camp, dozens of people condemned Turkey and its attacks. "Em Dagirkeran Li Welatê Xwede Naxwazin / We do not want the invaders in our country", said the banner on the hall.
Sediq Benek, a member of the People's Assembly, read the statement after the minute silence for the martyrs.
"When we look at history, - he said - we see that Turks always tried to annihilate the struggle for the freedom of the Kurdish people from the Ottoman period to the republican period. The Turkish state is attacking not only the PKK but all Kurds." 
Kurdish people and guerrilla, said Benek, "are resisting in all areas where the Turkish state is attacking. Not only the Turkish state, but also its collaborators are attacking the freedom of the people."
The statement ended by saying: "As people in Maxmur, we condemn the invasion attacks of the Turkish state against South Kurdistan and the silence of the Kurdistan Region Government about these attacks. "