People of Maxmur pay tribute to HPG Commander Fazıl Botan
When the Islamist attacks on Rojava began in 2012, Fazıl Botan fought there on the front lines. In 2015, he suffered serious injuries in an accident during Newroz celebrations and went to Europe for treatment. On 15 June 2022, he passed away in France.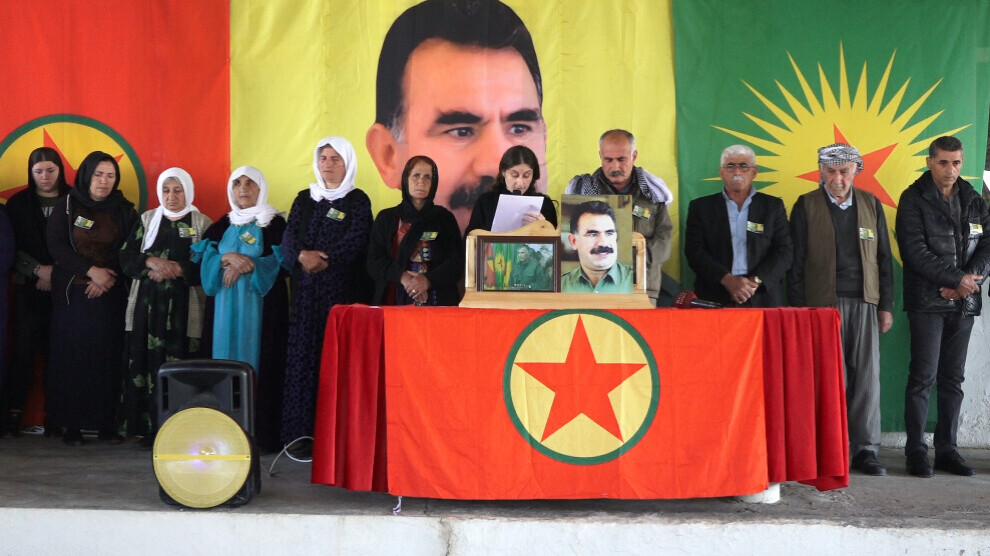 Residents of the Maxmur Refugee Camp in southern Kurdistan (northern Iraq) paid tribute to commander Fazıl Botan, a member of the Military Council of the People's Defence Forces (HPG), who passed away in France. The death of Fazıl Botan on 15 June 2022 was announced by the Central Committee of the Kurdistan Workers' Party (PKK) yesterday. 
During the commemoration at the Maxmur (Martyr Rüstem Cudi) Refugee Camp, Maxmur People's Assembly Council Deputy Co-chairperson Rubar İlhan made a speech about Botan's life and struggle.
Remembering all the martyrs of Kurdistan in the person of Fazıl Botan, Rubar İlhan said: "We, the Kurds, can express ourselves to the world today thanks to Martyr Fazıl and his companions. Words would fail to define his work and endeavor. Despite all the shortcomings, comrade Fazıl waged an unprecedented struggle and led his companions to do the same. The comrades of Martyr Fazıl are bringing the enemy to its knees today. We promise to follow in the footsteps of Martyr Fazıl and his companions to the very end."