People of Xelifan: Our village is under Turkish army blockade
Citizens in the Xelifan village in the Bradost region that has been targeted by the Turkish state's latest invasion attacks said their village is under Turkish army blockade.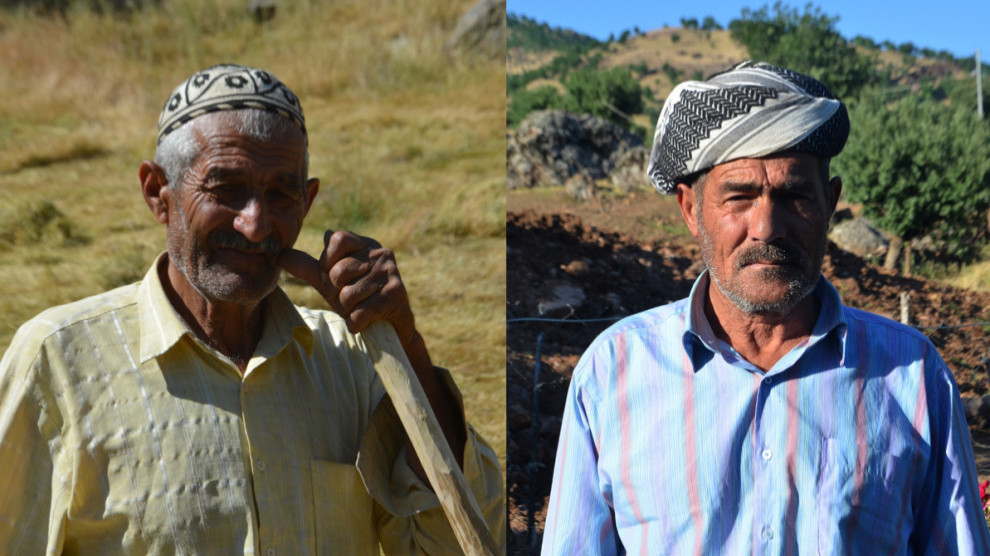 As the Turkish state's invasion attacks against Xakurke launched on May 27 continue, the Xelifan village in the Bradost region of Sidekan was targeted. The village was raked through several times, animals were killed and orchards and gardens were damaged. The Xelifan villagers spoke to RojNews and protested the Iraqi and Kurdistan Regional governments' silence in the face of Turkish state attacks against civilians.
Xelifan resident Celal Uzer said their village was blockaded by the Turkish army and that their lives are in danger. Celal Uzer said the Turkish state attacked the village using the PKK guerrillas as an excuse: "There are no PKK guerrillas in the Xelifan village. Even if there were, they wouldn't be inside the village, they would be up the mountains."
Celal Uzer said they can't continue with their daily lives because of the nonstop bombings and added: "The villagers live on agriculture and husbandry. We can't work in our fields or take our animals grazing because of Turkish state attacks."
Hatim Hemed criticized the Kurdistan Region's silence in the face of the attacks and said: "The Kurdistan Regional Government doesn't think of its citizens' lives. Many citizens have been martyred or wounded in Turkish state attacks. The Turkish army just bombed our village a few days ago. Many of our animals were killed. No villagers were outside during the bombing, if they had been there would be at least 15 martyrs."
Hatim Hemed said the attacks burned down the pastures and that he sold his animals because he couldn't take them out to graze.
Hatim Hemed said the Turkish army told the villagers that vehicles leaving the village won't be allowed back as of 10 p.m. tonight.