Perpetrators of the attack on Yazidi cemetery are not exposed
HDP MP Feleknas Uca condemns the devastation of the Hasan Beg Yazidi cemetery in Nusaybin and calls for respect for the peace of the dead. Yazidis were not safe in Turkey, she said, and the perpetrators were not being investigated.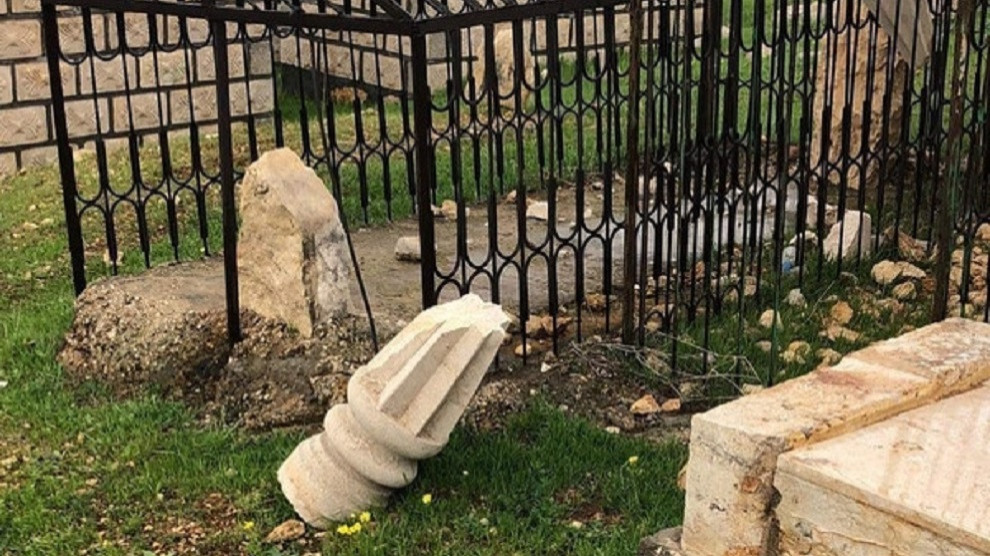 HDP MP Feleknas Uca has expressed her horror at the destruction of the approximately 300-year-old Yazidi cemetery "Hesen Beg" in the Nusaybin district of Mardin province in North Kurdistan.
Last Friday, the graves of members of the ancient religious community were devastated and gravestones were smashed at the cemetery. In addition, reliefs and sculptures with Yazidi symbols like the blue peacock, which in the Yazidi faith stands for the angel Melek Taus (Peacock Angel), and the Yazidi sun, were destroyed. The Hesen-Beg cemetery is located in the hamlet of Mezre Mihoka (Turkish: Çilesiz) in the Bagok region.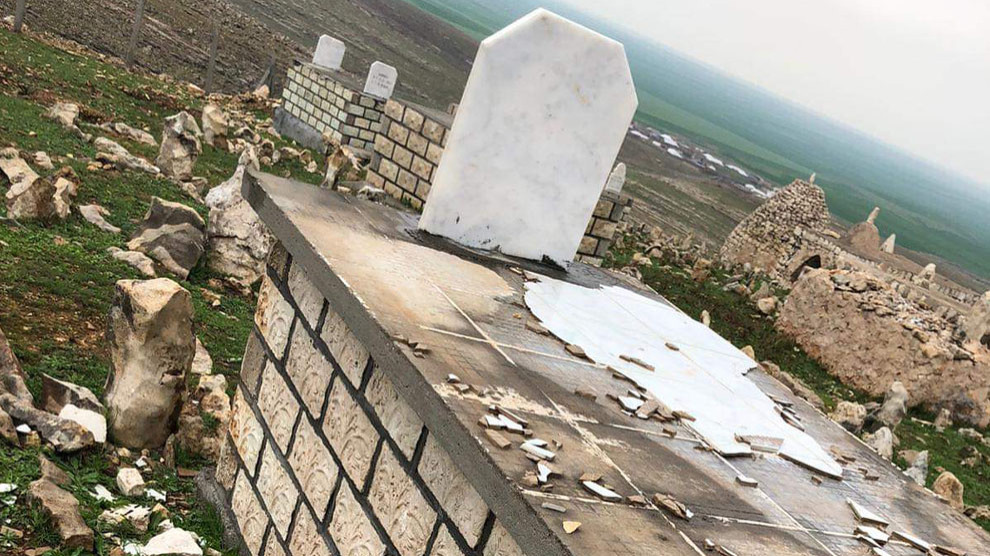 The HDP MP describes the desecration of the cemetery as a "vicious attack" and points out that this is not the first attack of its kind: "Yazidi graves have already been attacked and destroyed several times before. Apart from the fact that the perpetrators are not being identified, the responsible ministry has also not responded to our written inquiries on the issue."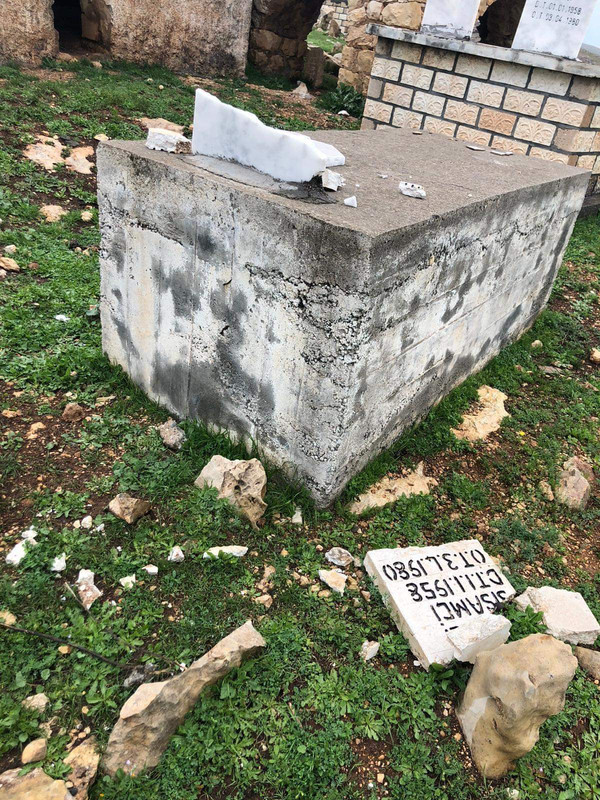 Yazidi people do not open their graves for religious reasons, says HDP MP Uca and continues: "The Yazidis are thus attacked on their most sensitive values. With these incomprehensible attacks it is proven once again that there is no security for the Yazidis and that they are the target of attacks in their settlement areas. The Yazidi people have been exposed to a genocide and expelled 73 times because of their faith and culture. The Yazidis no longer feel safe in the places where they live and are in great concern. They are among the most ancient peoples of this region and it is the duty of the State to prevent attacks of this kind. Respect for the dead is a humanitarian obligation not only for the Yazidis, but for all religious communities and cultures. We condemn the perpetrators and expect respect for the dead."