PJAK remembers 9 May martyrs
PJAK remembers the five revolutionaries executed in Iran 12 years ago, calling upon all the advocators of freedom to enhance the freedom struggle and choose the path of people's liberation.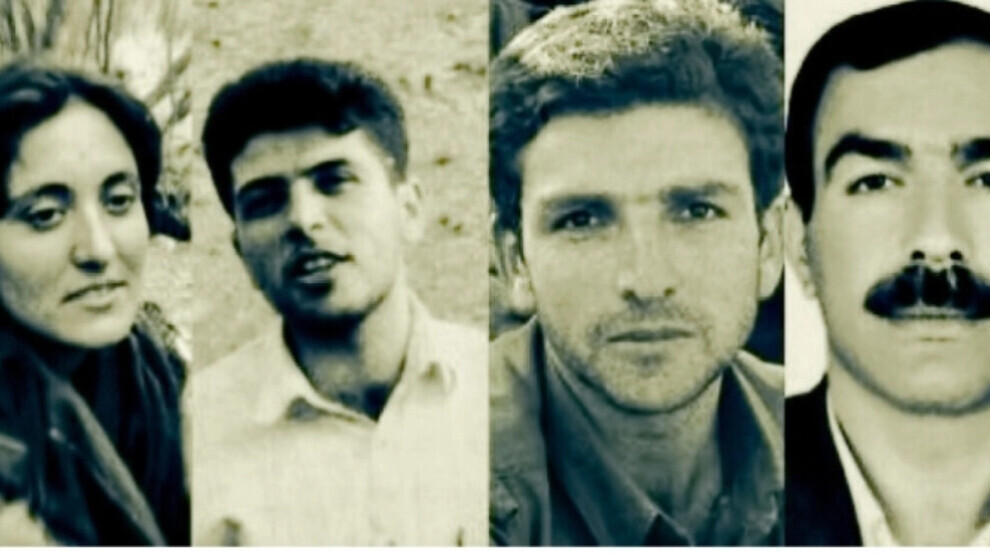 Kurdish revolutionaries Şirin Elemhuli, Ferzad Kemanger, Ferhad Wekili, Eli Heyderyan and Mehdi İslamyan were executed by the Iranian regime in the Evin Prison in Tehran on 9 May, 2010.
The Kurdistan Free Life Party (PJAK) released a statement paying tribute to the Kurdish revolutionaries who -it said- had their names written on golden pages in the history of Eastern Kurdistan's struggle.
PJAK promised to follow in the footsteps of the "Sêdar Martyrs" who it defined as the symbol of the Kurdish people's sacred struggle and selfless struggle of the guerrilla forces.
"Ferzad Kemanger and his companions showed the Iranian and Eastern Kurdistan people the path to resistance against the Iranian region. The incomparable resistance of Şirin Elemhuli, who waged a self-sacrificing struggle against the Iranian misogynist system, became a beacon of light for all the freedom prisoners. They gave utterance to the fact that surrendering to fascism is tantamount to death. Today's great struggle against the Iranian regime's legitimacy takes its source from the path of the 9 May martyrs.
Kemanger and his companions made May the month of rights, freedoms and struggles, and the basis of a free life. They fought for the freedom of their people at the cost of their lives. With their struggle, they transformed prisons from death sites to fields of resistance.
We call upon all the advocators of freedom to enhance the freedom struggle and choose the path of people's liberation. We reiterate our promise to struggle until the demands of our martyrs are met."