PJAK: US decision serves Erdogan and ISIS
We will defend our leaders and struggle to the last breath, said the Kurdistan Free Life Party.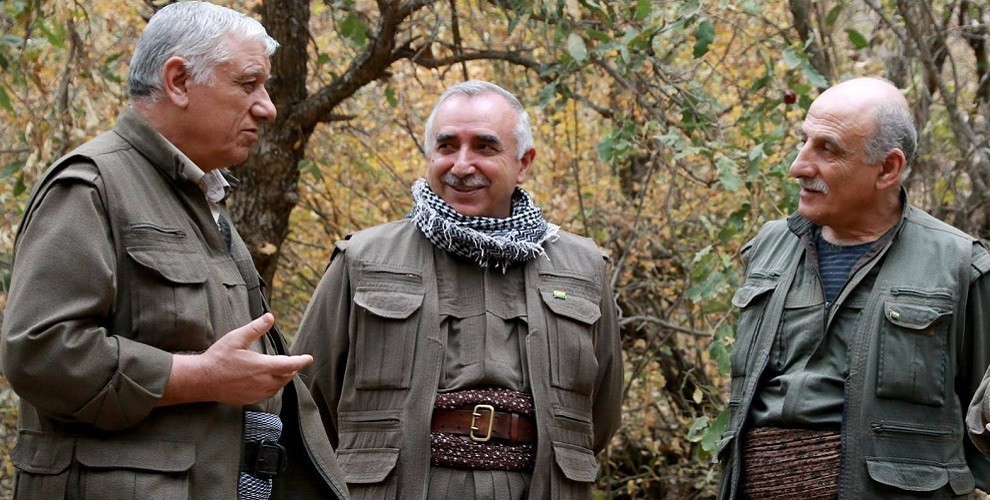 Kurdistan Free Life Party (PJAK) has issued a written statement on the US decision to put a bounty on PKK executives Cemil Bayik, Murat Karayilan and Duran Kalkan.
PJAK statement said: "The hegemonic powers in the world are trying to get profit as they intervene in the political and diplomatic process in the Middle East".
In the Third World War, said the statement, "the Kurdish freedom movement has played an important role and has been an important actor against terrorism. It has maintained the identity of the people claiming for freedom. With a revolutionary stand and democratic struggle, the Kurdish freedom movement has frustrated the plans of the dominant forces in the region. These forces have once again targeted the revolutionary forces in order to eliminate the democratic politics, the will of freedom".
It is no coincidence, said the statement, "that the PKK has been made into a target in a period of strong struggle against DAESH (ISIS) in Kurdistan and the region. The aim of the US in targeting the PKK executives is precisely that of diverting attention from the truth".
The decision taken by the US, said the statement, "is the result of an agreement with Turkey and it shows a will to deepen and increase violence in the region. By putting their own interests first, those forces have accepted to point at the Kurdish people and the liberation movement as enemies. This decision is not only wrong, it is embarrassing for the US".
The statement stressed that: "The US that played a role in Leader Apo being abducted and handed over to Turkey as result of an international conspiracy, has again engaged in efforts to eliminate the PKK with animosity against the Kurdish people. The US has thus approved the Turkish state's imposition of an aggravated isolation on Leader Apo and massacres against the Kurds."
The decision taken by the United States to improve relations with Turkey, said the statement, will only "serve to deepen war in the region and increase the violence. The decision goes against all criteria on human rights."
Condemning the US decision against PKK leaders, PJAK said: "We state that this decision actually serves Erdoğan and DAESH. America and the international coalition should know very well that the Kurdish people will not allow these dirty games to succeed. We will defend our leaders and fighters to our last breath".
PJAK ended its statement with a call: "In this critical process, all revolutionaries, libertarian intellectuals, writers, artists, politicians, youths, women must oppose and ignore the US decision".