PKK Committee: We will avenge our comrade Bulut slain by Turkey!
In a statement regarding the murder of Yasin Bulut by the invading Turkish state, the PKK Solidarity Committee with the Families of Martyrs said, "We will avenge all our martyrs of the revolution in the person of comrade Şükrü."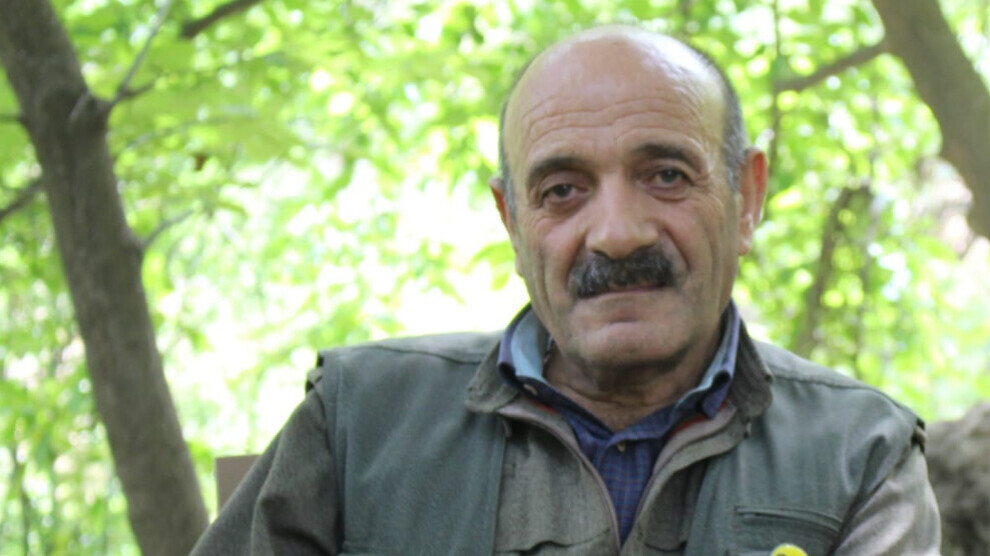 The PKK (Kurdistan Workers' Party) Solidarity Committee with the Families of Martyrs released a statement on the murder of Yasin Bulut, a long-time member of the Committee who has been shot dead in Sulaymaniyah this morning.
The statement includes the following:
"The Kurdish Freedom Movement has drawn its strength from its martyrs in every moment of its 40-year history of struggle. The reality of martyrs has been the main pillar to destroy the darkness that the colonialists imposed on the peoples and to lead the peoples to freedom and a bright future from the day the first bullet was fired. In Abdullah Öcalan's words, "The greatness and seriousness of a cause is measured by the amount of the blood of martyrs shed. Great causes cannot possibly be won without martyrs, nor are they praised.' That is exactly why the PKK is the party of martyrs and this reality will bury colonialism in the dusty pages of history.
With its recent large-scale attacks, the fascist Turkish state aims to purge the Kurdistan Freedom Struggle, which it considers to be the main obstacle to its colonial ambitions. Therefore, it is attacking the Kurdish Freedom Movement through its vicious and inhumane warfare methods unprecedented in history. The PKK line and movement, which has been waging a breathless struggle, winning and creating values ​​for the people of Kurdistan for 40 years, is facing major attacks today as well. The hegemonic powers which could not achieve their goals through the international conspiracy, fascist nation-states and local collaborators in the region, have never abandoned their plans to purge the Apoist freedom movement and to introduce all kinds of ideological, cultural and military attacks.
Unable to achieve results in the face of the historic guerrilla resistance for the last 5 months, the fascist Turkish state, is now trying to get results through its vicious attacks carried out together with its ally in South Kurdistan. In a most recent treacherous attack in the city of Sulaymaniyah in South Kurdistan, Turkey has slain our comrade Yasin Bulut (Şükrü Serhat), a member of the Committee for Solidarity with the Families of Martyrs, who never abandoned the Apoist line from the first day he started the struggle and dedicated his whole existence to the freedom of the Kurdish people.
Our comrade Şükrü, who made great efforts and created outstanding values, now has a special place he deserves in the hearts of the peoples. We as his comrades will embrace his legacy with great honour until victory. We will avenge all our martyrs of the revolution in the person of comrade Şükrü. We express our condolences to all the Kurdish people and the Bulut family." 
RELATED NEWS: