PKK calls for action against brutal murder of Yasin Bulut by Turkey
"The Turkish state brutally murdered our friend Yasin Bulut (Şükrü Serhat) in front of the house where he was staying. We call on our people to stand up for Yasin Bulut and take a stand," PKK Foreign Relations Committee said.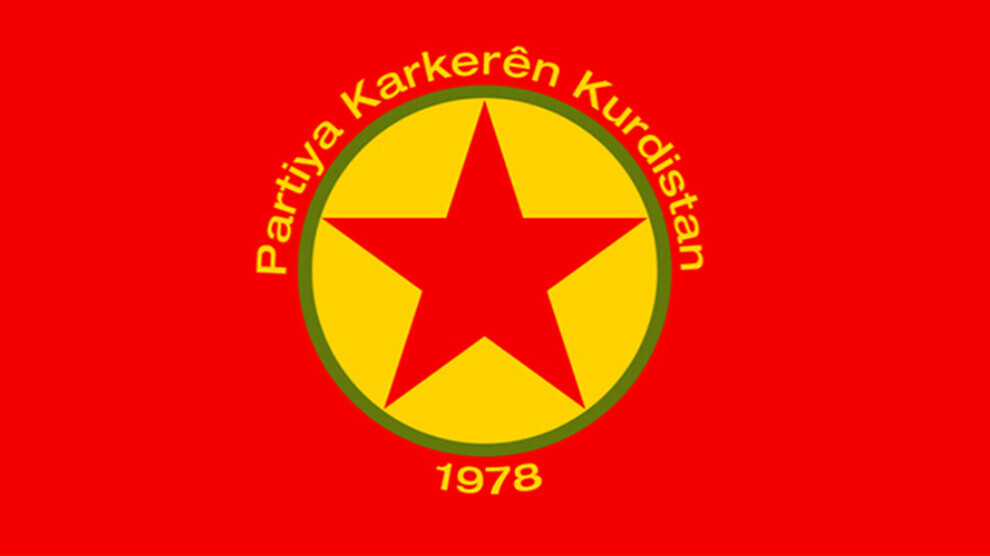 The Foreign Relations Committee of the PKK (Kurdistan Workers' Party) released a written statement on the murder of Yasin Bulut, a long-time member of the PKK's Solidarity Committee with the Families of Martyrs, who has been shot dead in Sulaymaniyah this morning.
Below is the full statement titled "urgent public announcement":
"The fascist Turkish state's intelligence organization MIT and its collaborative contras have been attacking our patriots and our friends from Northern Kurdistan in the city of Sulaymaniyah in Southern Kurdistan for two days. Today (17.09.21), the murderous Turkish state and its collaborators brutally murdered our friend Yasin Bulut (Şükrü Serhat) who had gone to Sulaymaniyah for treatment in front of the house where he was staying. Our friend Yasin Bulut, who left home early in the morning to go to the hospital, was shot in the back and martyred by a Turkish contra. This brutal murder was committed not only against us, but against all the people of the South and the stability of Sulaymaniyah.
'A SERIES OF ASSASSINATIONS PLANNED'
A day before this brutal murder, a Kurdish patriot and a political refugee from North Kurdistan named Ferhat Barış Kondu, was shot in his workplace by the same forces. These two incidents show that the fascist Erdogan and the MIT organization have started serial and political murders in a planned way. The Turkish MIT's pervasive state terror in such a comfortable manner requires that the Southern Kurdistan government and the authorities for the Sulaymaniyah region release an urgent statement and take all necessary measures. This brutal attack is against our people in Sulaymaniyah and the stability and security of this city. If the fascist Turkish forces can easily carry out massacres in every part of Kurdistan, all Kurds should take a common stance and take measures immediately. If the necessary steps are not taken against these massacres, if the perpetrators are not caught and revealed immediately, further massacres will take place.
CALL UPON THE PUBLIC AND PARTIES
We, as the Freedom Movement, appreciate our friend's 40 years of work and effort for the struggle of the Kurdish people and we promise to keep his memory alive by raising the struggle. Our 64-year-old friend supported the revolutionaries who fought for the freedom of Kurdistan and were martyred for this cause. Our friend Yasin Bulut (Şükrü Serhat), who displayed indomitable resolution for his cause despite his advanced age and deteriorating health, had to go to the city of Sulaymaniyah when his illness got worse and wanted to be treated. The fascist Turkish state attacks and murders people who are seriously ill in the middle of a street since it seeks to kill every single Kurdish person. Our people should stand up for our friend Yasin Bulut. We call on all political parties and individuals, particularly our patriotic people of Southern Kurdistan, to react to his brutal murder and to embrace martyr Yasin Bulut and to take a stand. As a movement, we will probe into this incident, and we will adopt an attitude to claim the memory of our friend."