PKK Executive Committee said: Martyr Rezan Cawid will live in the struggle of Kurdish youth
The PKK Executive Committee said: "We call on the Kurdish youth to avenge Rezan Cawid, one of the founders and executives of KODAR and PJAK, and all the martyrs of Kurdistan, who were viciously murdered by the Turkish state."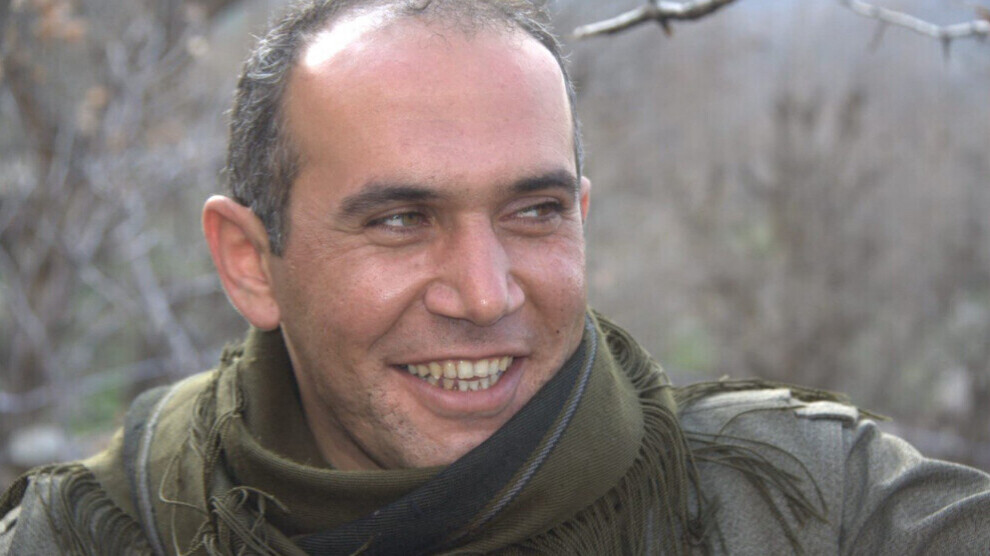 The PKK Executive Committee issued a message about the death of Rêzan Cawid, one of the founders and administrators of Komelgeha Demokratîk û Azad a Rojhilatê Kurdistanê (KODAR) and Partiya Jiyana Azad a Kurdistan (PJAK).
The PKK said that they learned with sadness that Cawid was shot down by Turkish reconnaissance planes in Qamishlo, where he was a guest, and that he was viciously murdered, and added: "We commemorate this precious Kurdistan martyr with respect and gratitude. We share the pain of his colleagues, family and our people of Rojhilat. We believe that the Kurdish youth and people will keep Rezan Cawid alive in developing the struggle towards freedom."
The Turkey state is an enemy of all Kurds
The statement continued: "After the North and East Syria Democratic Autonomous Administration Executive Council co-chair Ferhad Dêrik was murdered by the Turkish Republic in Bashur Kurdistan, Rojhilat Kurdistan freedom and democracy movement KODAR Coordination member Rêzan Cawid was killed in Rojava. It clearly shows that the Turkish state and the AKP-MHP fascist administration are hostile to all Kurds wherever they are and want to kill them all if they can. In that case, it is necessary and imperative for all Kurds to unite and develop a common struggle against the invading-genocidal Turkish State and AKP-MHP fascism. No one should make mistakes or miscalculate, and should not be a partner in the genocide and massacres carried out by the Turkish Republic.
We once again commemorate Martyr Rezan Cawid with respect and gratitude, and call upon all Kurdish youth, especially the youth of Rojava Kurdistan, to join our struggle for freedom and take revenge on Rezan Cawid and all Kurdistan martyrs!"