Police in Amed blockade HDP statement on party congress
In Amed, the police prevented the HDP from publicly issuing a statement on the upcoming party congress. Police units are occupying the city center.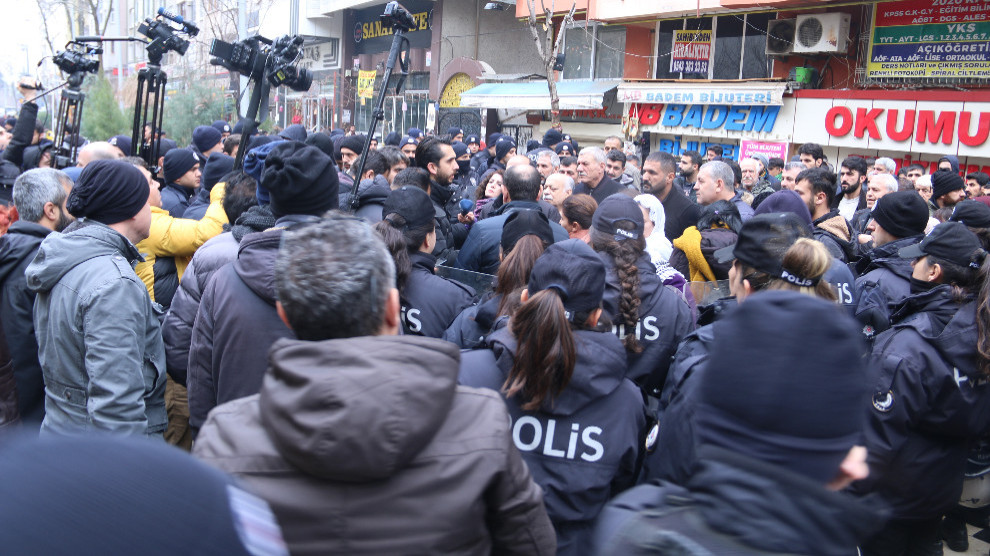 The Amed (Diyarbakır) provincial association of the Peoples' Democratic Party (HDP) has been banned by the police from issuing a statement on the upcoming party congress.
Police units cordoned off the Sanat Sokağı (Art Street) in the central district of Yenişehir with armoured vehicles and surrounded a group of HDP members, including MPs Musa Farisoğullari, Semra Güzel, Remziye Tosun and Dersim Dağ as well as the provincial association co-chairs Hülya Alökmen Uyanık and Zeyat Ceylan.
A ban order of the governor's office was used to justify the police measure. The HDP group did not allow itself to be stopped and staged a march towards Ekinciler Street, where HDP headquarters is located. During the protest march, the crowd chanted "Bijî Serok Apo" [Long Live Leader Öcalan]. A little later the group was stopped on its way to the Koşuyolu park. The police presence in the city continues.
The congress of the HDP will take place next weekend.