Police turns Mother Taybet into "neutralized terrorist"
Van Police Directorate referred to Mother Taybet as "the terrorist organization member who was neutralized in December 2015", thus inadvertently admitting that she was killed by state forces.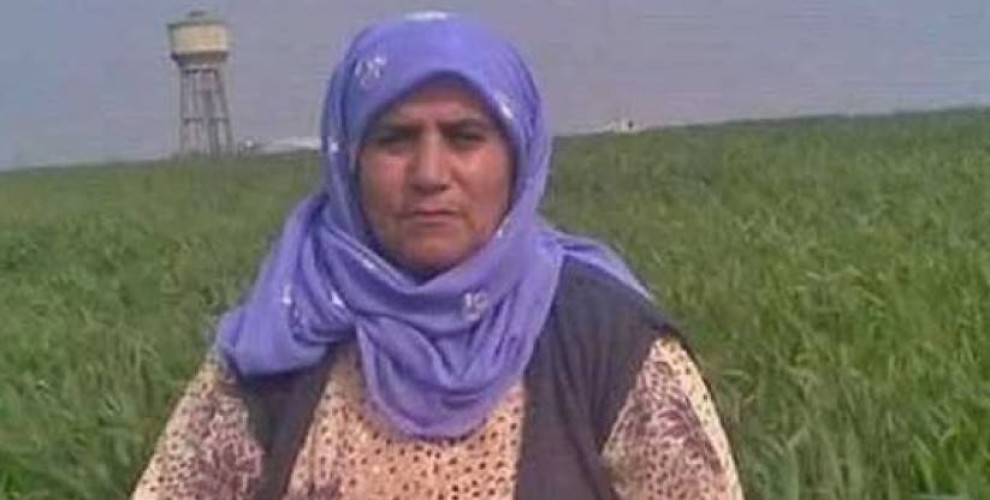 The Van Police Directorate issued a statement on the detention of 7 individuals including HDP and DBP province co-chairs this morning in Van.
The statement said, "A simultaneous operation was carried out against 7 individuals who engaged in terrorist propaganda by holding a march with banners adorned with photographs of terrorist organization members who had been neutralized in December 2015."
THE BANNER WITH MURDERED CIVILIANS ON IT
The banner the police spoke of had photographs of Mother Taybet who was murdered in Silopi, Mehmet Tunc, DBP Census Members Sêvê Demir, Pakize Nayir and Fatma Uyar who were murdered in Cizre and Haci Birlik, who was dragged behind a police panzer in Cizre.
Turkish state forces murdered Mother Taybet during the "curfew" in Şırnak's Silopi district in 2015 and did not let her dead body be retrieved from the scene, leaving her dead body out on the street for a whole week.