Protests spread in Iran and Eastern Kurdistan
The angry protests following the death of Jina Mahsa Amini in the custody of the "morality police" are spreading to ever wider circles in Iran. Five protesters have been killed by the security forces.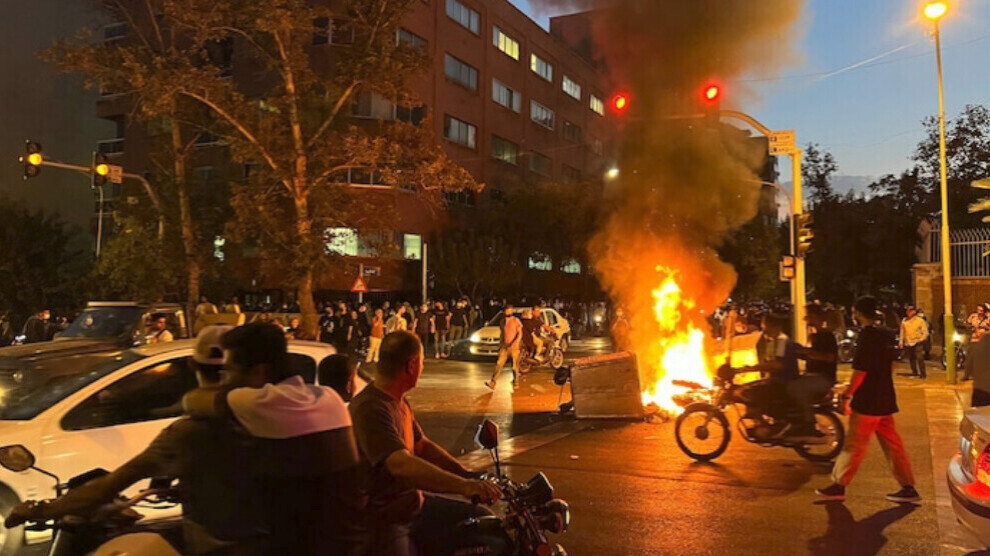 The death of 22-year-old Jina Mahsa Amini after her arrest and ill-treatment by the Iranian "morality police" has triggered a storm of protest. The Kurdish woman had been arrested for allegedly showing "too much of her hair". She died of heart failure apparently after being mistreated by the police.
On the fourth day after Amini's death, protests continued to grow and are still taking place in many cities. The Norwegian-based Kurdish human rights group Hengaw said that three deaths had been confirmed at rallies in Kurdistan province. So far, however, there are reports of at least five deaths, all in Eastern Kurdistan. During the general strike in Eastern Kurdistan, at least 221 people were injured and another 250 arrested as a result of police attacks. Slogans such as "Death to dictatorship", "No hajis, no mullahs, death to Hezbollah" and "We don't want an Islamic republic" resounded through the streets of Tehran. Pictures from the Eastern Kurdish city of Piranshahr show protesters shouting "Jin, Jiyan, Azadî" (Women, Life, Freedom) at burning barricades.
Meanwhile, the regime has been repeating its responsibility for the protests to "foreign countries" and denouncing the protesters as "agents".