Qandil residents protest Turkish state on site of massacre
The people of Binare Qandil protested the Turkish massacre in Kortek: "As the Kurdish people, we must know that the Kortek massacre is not independent from Shengal, Afrin and Sheladize massacres. This is the continuation of the same policies."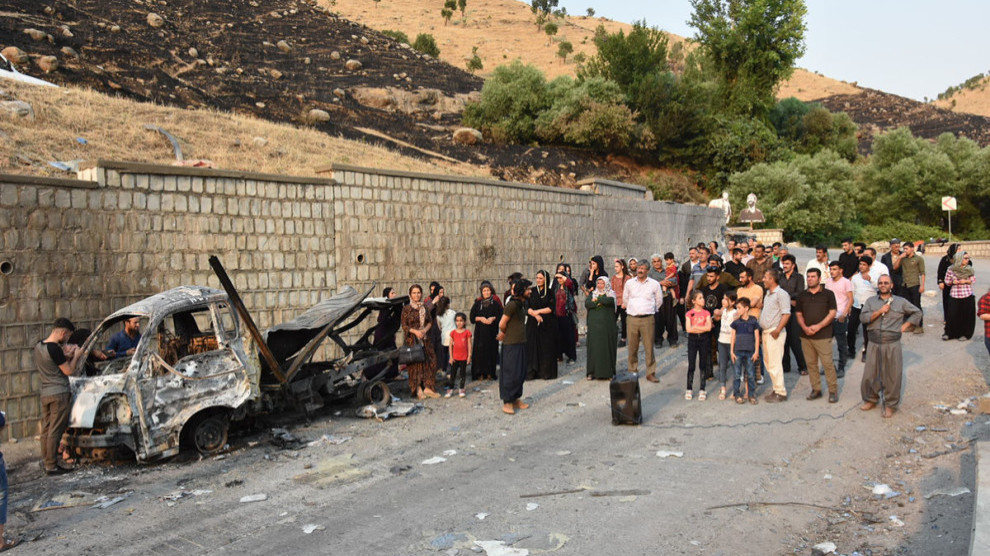 Binare Qandil residents gathered at the site of the massacre where 3 civilians were killed and 5 were injured in a Turkish state airstrike against Kortek on Thursday.
The crowd chanted, "Sehid namirin", "Terrorist Erdogan" and "Biruxe dagirkeri".
Then a statement was read by Hestyar Musa in the name of the Binare Qendil Popular Assembly.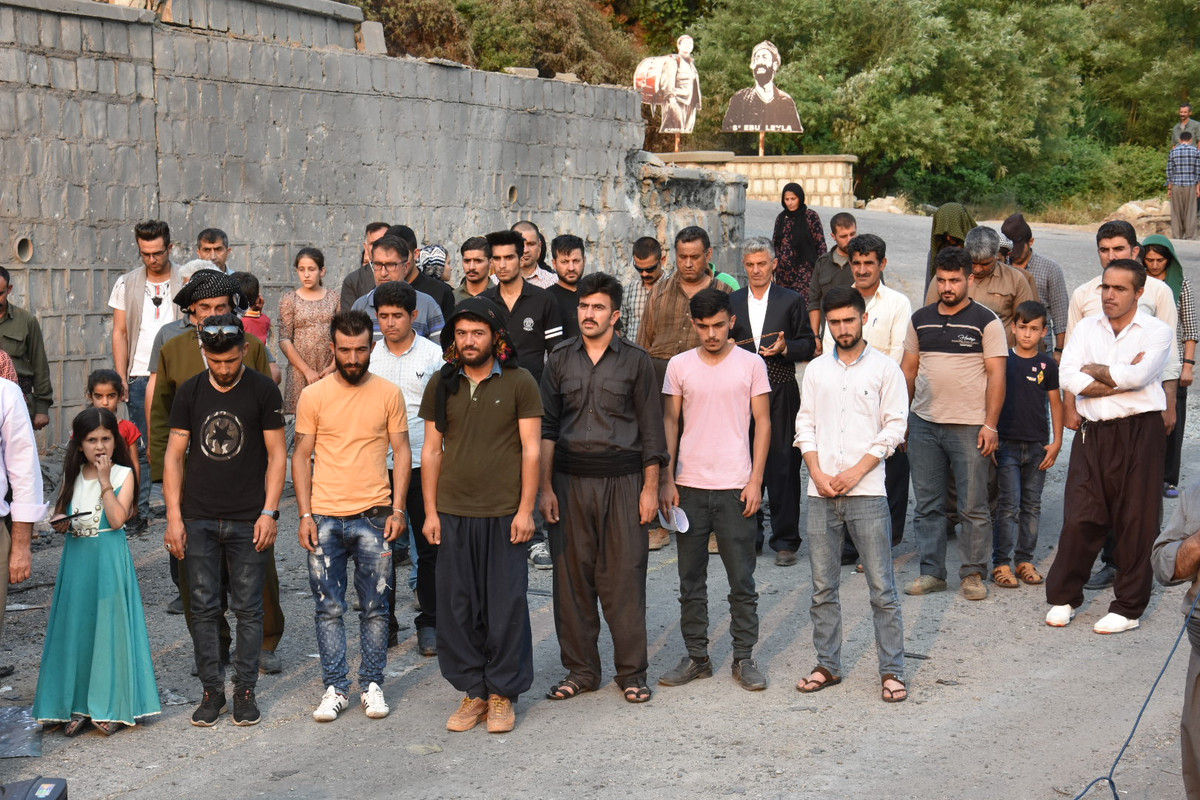 The statement said: "This massacre came at a time when the Turkish state is intensifying their invasion attacks against Bashure Kurdistan. The Turkish state wants to invade all of Bashure Kurdistan. Of course the Kurdistan Regional Government and the Iraqi Government remaining silent on the Turkish state's invasion attacks against Bradost and the military bases in the region provides grounds for such massacres. As the people of Binare Qandil, we protest this massacre by the fascist Turkish state. As the Kurdish people we must know that the Kortek massacre is not independent from Shengal, Afrin and Sheladize massacres. This is the continuation of the same policies."
Musa called for all Kurdish people and the peoples of Bashure Kurdistan to take action against the invasion attacks and massacres with the spirit of Sheladize.