Residents of Maxmur Camp condemn Turkish drone attack
The people of Maxmur condemned today's Turkish drone attack on the Maxmur refugee camp and called for a stance against the fascist Turkish state.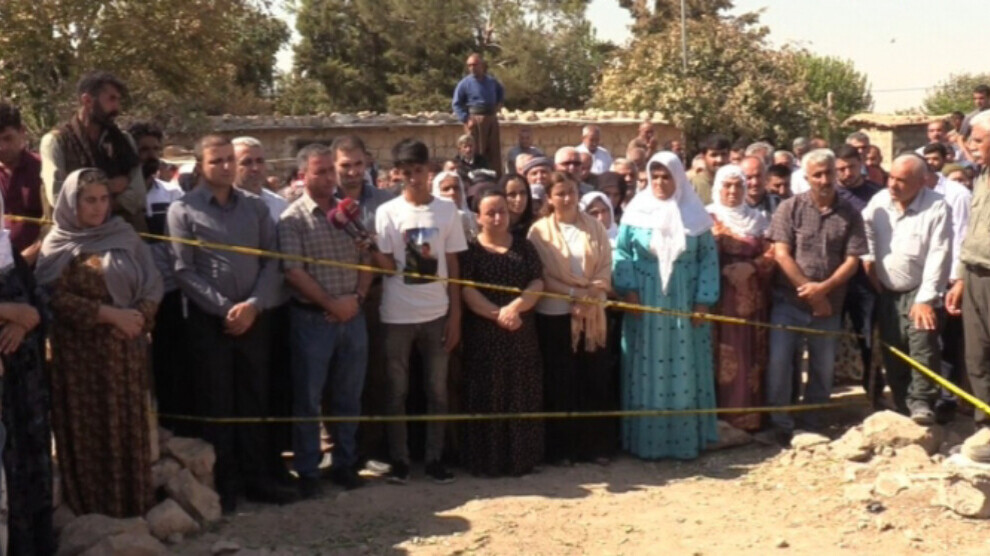 Another Turkish drone bombed the Maxmur refugee camp this morning. No casualties were reported as a result of the attack, yet a mother was slightly injured. It is further reported that the attack caused material damage to the houses in the surrounding area.
The people of Maxmur came together at the scene and made a press statement. In the statement read out by a member of the People's Assembly, Eli Urek, the Turkish state, its partners and those who played a role in the attack were condemned.
"They dropped bombs on the civilian settlements. The attack took place as part of a plan. The main target of the Turkish state is Maxmur," Urak said.
"Turkish drones have been carrying out reconnaissance activities in Maxmur for a week. Why do Iraq and the allied forces responsible for the airspace not see this and do something against it? When we look at the situation, we see silence and partnership. The aim of these attacks is to eliminate the Kurdish freedom movement on the one hand and to target the Kurdish people and their friends on the other. The residents of the camp are forced to fall apart through these attacks.
Everyone should know that these people are here for freedom, justice and peace. The Turkish state wants to complete the unfinished attacks of ISIS against Maxmur and Shengal. When fighter jets bombed Shengal yesterday, we knew that they would target us as well.
We call on all relevant parties to fulfil their responsibilities and not be partners to the fascist Turkish state.
We urge all Kurdish people to protect their dignity. Our people in Maxmur started with resistance, and we will continue to resist. No matter how many attacks they carry out against us and no matter how many agreements they make against us, we stand by the Kurdish freedom movement, and we will continue to struggle."