Residents of Maxmur Refugee Camp start period of actions for Abdullah Öcalan
The residents of Maxmur Refugee Camp announced that they will take action until the physical freedom of Kurdish people's leader Abdullah Öcalan is ensured, and called on everyone to protest.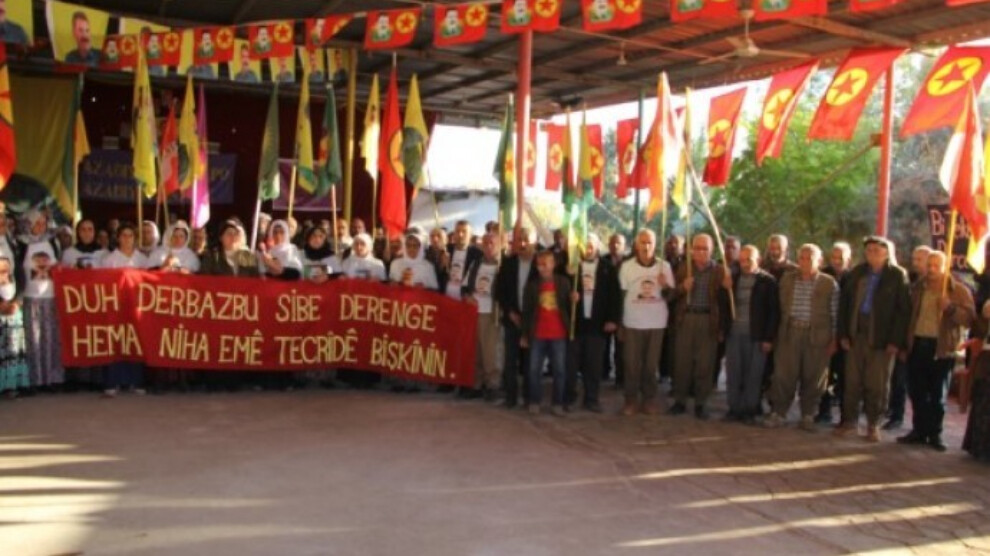 Refugees living in Maxmur Camp started a period of actions to demand the end of the isolation imposed on Kurdish people's leader Abdullah Öcalan.
The actions will be carried out with the slogan "Yesterday has passed, tomorrow will be late, we will break the isolation today".
Ishtar Assembly Coordination member Xurbet İşlek said that the actions will continue until Öcalan's physical freedom is achieved.
İşlek added: "We declare to the whole world that we will not spend another day or minute without living a free life with our leadership. For this reason, we are announcing that we, as the people of Maxmur camp, have started our period of action. Because Leader Öcalan is the will, existence and freedom of the Kurdish people. For this reason, all Kurdish people, wherever they are, should take action for Leader Öcalan."
İşlek continued: "Leader Öcalan is our red line and he has been in heavy isolation for 24 years. We, as the people of the camp and the Kurdish people, do not accept this. We are worried about the increasing dangers posed to the life of Leader Öcalan. That's why Öcalan's family and lawyers should hold a visit as soon as possible so that we can breathe a sigh of relief. We will take action here every day at 2pm in order to break the isolation. In our action program, seminars, analysis of the leader paradigm, screenings will take place."