Satellite images show extent of destruction in Kurdish cities
The satellite images show the extent of Turkish army's destruction of Kurdish cities during popular resistance in 2015-16 in Nusaybin, Sur and Sirnak.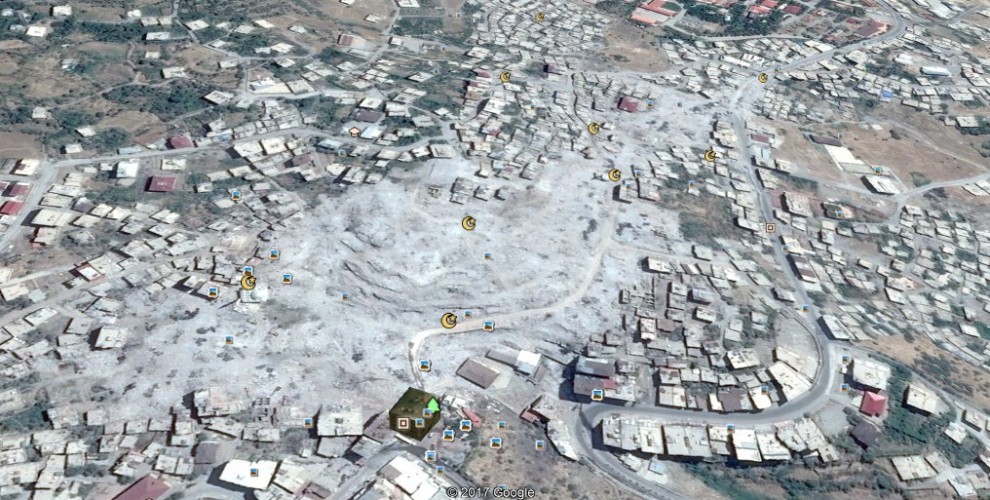 After unilateral declaration of democratic autonomies in Kurdish cities Turkish army attacked Kurdish resistance and with extensive use of force whole neighbourhoods were destroyed.
Between 16 August 2015- 16 August 2016 321 civilians were executed by Turkish army. 75 of them were children, 70 were women and 30 were over 60 years of age.
The destruction hit Kurdish cities of Nusaybin, Sirnak and Sur the hardest. More than 50 percent of these cities were destroyed.
In Cizre, where at least 70 activits were killed in execution style, the satellite images are blocked in Google Earth. The satellite images of the neighbourhoods which Turkish army destroyed are now actual – dated the beginning of 2015- while the rest of the city's satellite images are from the end of 2016.
SUR BEFORE
SUR AFTER
SIRNAK BEFORE
SIRNAK AFTER
NUSAYBIN BEFORE
NUSAYBIN AFTER