Seven killed during ongoing protests in East Kurdistan against the killing of Mahsa Amini
As the protests have been flaring across Iran since the murder of Kurdish woman Mahsa Amini by the morality police in Tehran, the number of protesters killed by the Iranian forces in East Kurdistan has risen to 7.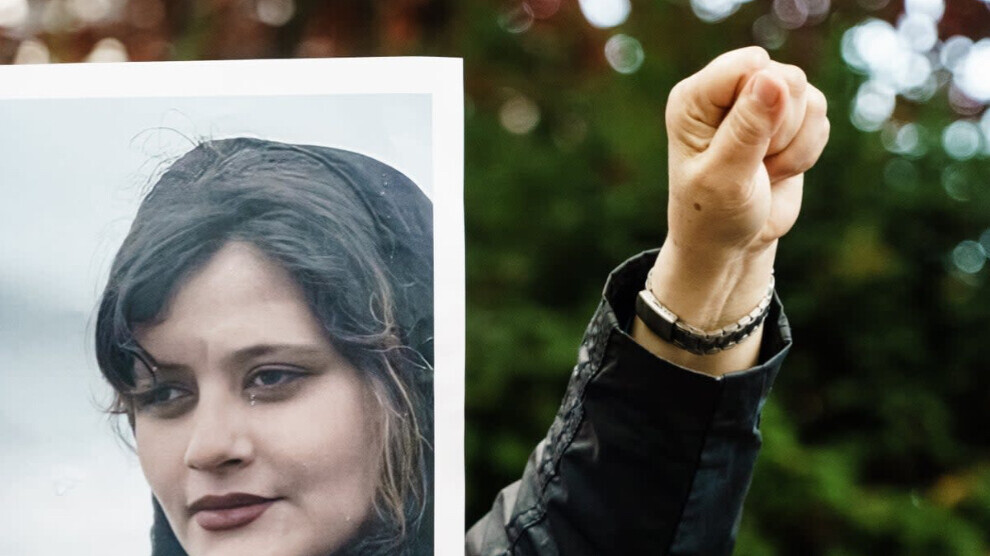 Protests have been raging for days in dozens of cities in Iran and East Kurdistan after the death of Mahsa Amini in police custody. Demands for democracy and freedom are being voiced during the protests that started after the murder of the young Kurdish woman by the morality police in Tehran.
7 protestors have been killed in East Kurdistan in the last four days. Moreover, around 250 people have been injured and more than 500 others detained in Iran and East Kurdistan.
According to local sources, 1 person was killed in the Sine city of East Kurdistan, 1 person in Dehgulan, 2 people in Diwandara, 1 person in Mahabad, 1 person in Urmia and 1 person in Piranshahr.
Background
Kurdish woman Mahsa Amini, arrested last Tuesday by the Islamic religious police, was taken to hospital two hours later after losing consciousness. She passed away on Friday afternoon at Kasra Hospital in northern Tehran. Originally from Saqqez in Kurdistan province, Amini was arrested in her brother's car on a visit to the capital to see their relatives.
The 22-year-old woman's death in custody by the hijab police has led to indignation among the people and several anti-regime protests in different cities.
While the Islamic Republic officials alleged that Amini's death was caused by previous health conditions including epilepsy, hydrocephalus, and cardiovascular diseases, his father, speaking to Ham-Mihan newspaper, denied the claims.
A source from the hospital where she died told Iran International on Saturday that her brain tissue was crushed after "multiple blows" to the head, adding that Amini was taken to Kasra Hospital in the capital Tehran while she was not responsive and brain dead. The source added that her lungs were filled with blood when she was transferred to the hospital, and it was clear that she "could not be revived." 
The source emphasized that Mahsa's condition "was such that she could not be saved nor was surgery possible because her brain tissue was seriously damaged, and it was clear that the patient was not injured by a single punch and must have received many blows to her head."
A photo of Mahsa on the hospital bed showed her unconscious with very clear signs of bleeding from her right ear. Several doctors, including Mahdiar Saeedian, editor of a health magazine, pointed out on social media that otorrhagia (hemorrhage from ears) proves that her coma was caused by trauma to the head.
The skull CT scan of Mahsa Amini shows bone fracture, hemorrhage and brain edema, Iran International reported on Monday. 
The medical documents and dozens of exclusive images sent to Iran International by a hacktivist group vividly show a skull fracture on the right side of her head caused by a severe trauma to the skull, which corroborate earlier accounts by her family and doctors about her being hit several times on the head, proving that the Iranian police's claim that she suffered a heart attack was untrue.
Images of her chest show bilateral diffuse alveolar hemorrhage and damage due to aspiration pneumonia, secretion retention and superimposed infection. Doctors say the results are compatible with acute respiratory distress syndrome due to brain trauma.