Shengal's YBŞ: We are ready for a democratic-federal Iraq
YBŞ Command stated that they are ready for support for the building of a democratic-federal Iraq.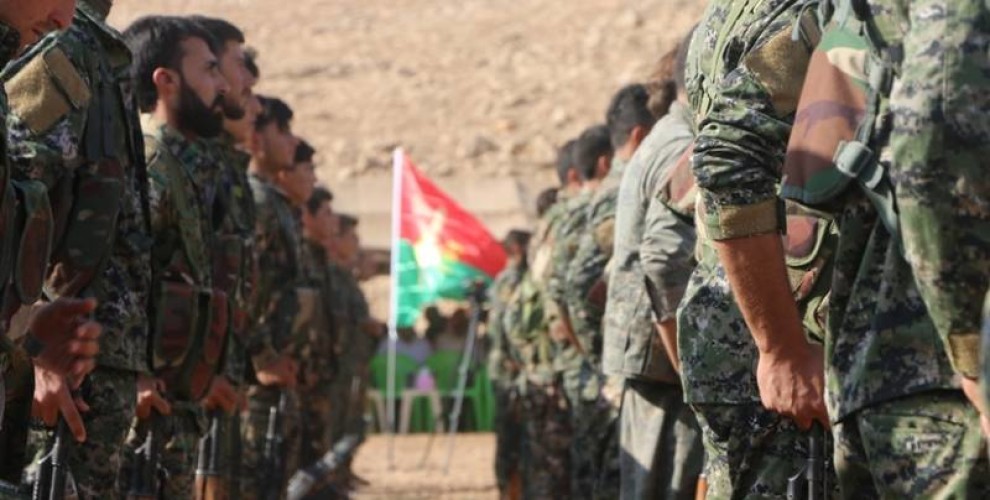 Shengal Resistance Units (YBŞ) Command released a statement on the 4th anniversary of the genocide perpetrated by ISIS in Shengal on August 3, 2014.
The statement said that; "YBŞ and YJŞ are a force that was established during the time of genocide, and for this very reason, it has a very different place and importance in history. YBŞ and YJŞ pursue the goal of being the assurance of freedom for both autonomous Shengal and democratic Iraq, and they will do anything needed to this end. Yazidi people today have the will and strength to defend themselves. This folk suffered a genocide which has been a shame in history, and we as YBŞ and YJŞ will fight until the last drop of blood against all enemies and reactionary mindsets to ensure that such a genocide never takes place again. In order that the same pains are not suffered again and in order for our Yazidi people to form their unity, we as YBŞ and YJŞ will undertake the required leading role."
"WE WILL PROTECT OUR PEOPLE AGAINST ALL THREATS"
Pointing out the ISIS gangs' defeat in Raqqa and Mosul, YBŞ warned that ISIS threat still continues in the liberated regions.
The statement continued; "The uncertainty in Iraq remains amid continued economic and administrative problems, popular uprisings and ongoing ISIS threat, causing instability in the region. We as YBŞ and YJŞ promise that we will be protecting our people till the very end against any and all kinds of threats that seek to take advantage of the present chaos environment. We believe that a democratic Iraq will be the only way to free Iraq's thousands of years old history and culture and its multi-colored structure from the environment of war that has been in place throughout history. We as YBŞ and YJŞ state that we are ready for the building of a democratic-federal Iraq, and call on all external forces to provide support in this scope."
CALL FOR DIALOGUE
YBŞ statement made a call for dialogue, saying; "Despite the fact that there exists no security problem for our people at the moment, we are in a process when first of all the Shengal massacre should be recognized as a genocide by international forces, and political steps should be taken. For this reason, we state that we will be in dialogue with external forces for the interests of our people and to make sure that our people and the region are surrounded by a more secured environment."
The statement ended with; "We remember hundreds of heroic and self-sacrificing youths who resisted and fell as martyrs during the genocide, and we promise them to crown our struggle with victory by keeping their memories alive in a free and democratic Iraq. As the defense force of our Yazidi people, we condemn most strongly the genocide of Shengal again."